Giant Invisible Robot, The Unseen honoured as Edmonton Fringe breaks attendance records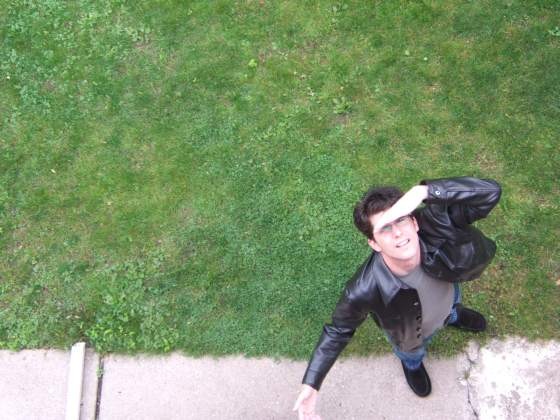 It's not called North America's biggest Fringe festival for nothing.
Fringeopolis, this year's edition of the annual theatre fest in Old Strathcona (and more far-flung locales), has set a new record, hitting somewhere around 102,000 tickets sold on Saturday. If that sounds low, keep in mind that's just show attendance; the festival as a whole was expected to have drawn more than a half-million visitors to Old Strathcona by the time the festival finished last night. And show attendance is up more than 9,000 from 2010.
Meanwhile, the one-man play Giant Invisible Robot (above) by Jayson McDonald won the artists' choice award for best show of the fest, while The Unseen won the Critics choice award. Gigcity's meta-review of both shows can be found here. Tudor Queens won the staff choice award.
Edmonton ranks third internationally in size behind Edinburgh and Adelaide, Australia, which draw about two million people and one million people respectively.
The fringe hosted 184 shows this year, or more than 1,350 performances, with numerous sellouts.

For a complete list of holdover shows this year, head here.