Must-see gig alert: JJ Grey brings southern soul to Haven Social Club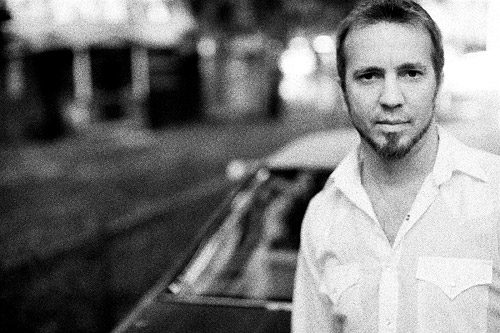 Is JJ Grey ever going to break mainstream with his laid-back Georgia goodness?
Not likely. After all, the Alligator Records recording artist has taken the blues and folk fest route to showcase his unique brand of electric soul. His tunes are poppy, clever and almost always danceable.
But he's in no hurry to…..well, he's just in no hurry.""Life just makes itself up right in front of me and I just roll with it. All I know is to have the family I have, see the places I've been, meet the people I've met and to get to play music with some of the most talented folks around has got to make me the luckiest man alive," says Grey, who has shared stages with the Black Crowes, BB King, the Allman Brothers and other southern legends.
The multi-instrumental songwriter plays Haven Social Club on Wednesday in what can only be described as the low-key-but-you-shouldn't-miss-it gig of the summer. Tickets are $22 in advance and $25 at the door.
Grey broke onto the Americana scene in 2007 with his third CD, Country Ghetto, a steaming helping of country funk, replete with neat Hammond organ and clever lyrics. His latest CD, Georgia Warhorse, has continued the trend of critical acclaim.
He named the CD after a type of grasshopper. ""Yellow and black, and tough like an old-school Tonka toy," says JJ. "They seem so at ease with the world. Nothing seems to rile them. They're in no hurry, but they have a kind of resilience because they just keep coming back, and I've always felt there was a lesson in there for me to learn."
Seriously, Grey's so laid back he makes Jimmy Buffett look like a caffeine freak. But his music is definitely up-tempo cool, a strange hybrid of Memphis, Philadelphia and Motown soul with white-trash country poetry, and he tours and plays live for eight months of the year.
Must-see, if you can get there. Showtime is 8 p.m.