TODAY: Eat! Drink! Dance! Italian festival at Giovanni Caboto Park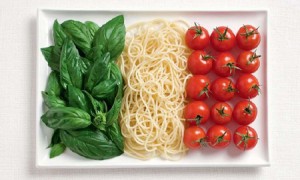 Manhattan Island is about the only place in North America that can rival Edmonton's city core for sheer cultural diversity packed into such close quarters – Chinatown down the street from Africa Village just a few blocks away from Little Italy. It's an entire world within walking distance.
This is the week to celebrate this remarkable thing we have with – you guessed it – another festival. With a slew of events already underway, the East Meets West Festival honours the multicultural wonders of the McCauley district as part of an ongoing $10.5 million revitalization project. This year's festival culminates in Viva Italia Viva Edmonton on Sunday, Aug. 28 at Giovanni Caboto Park.
Name anything Italian and chances are it will be here. Go ahead, pick something. Wine? Cheese? Pizza? Absolutely. Fine Italian automobiles? Si! Soccer? You bet! Cooking demonstrations? From only the finest grandmas. Something in Italian is called for here: Mangia! Bevi! Balla! It's on the poster. It means: Eat! Drink! Dance! Yes! Live Italian music, too.
You may have noticed there's quite a focus on food (and drink) on Italian day. The hearts of some ethnic districts are their churches, mosques, schools or community centres. The heart of Little Italy is a grocery store, the legendary Italian Centre Shop, just across the street from Giovanni Caboto Park, where all the action is.
There is quite a lot more happening in the park this week – including free jazz concerts during the day on Wednesday, Aug. 24, an Outdoor Summer World Market Saturday from 10 a.m. at the McCauley Centre, 9538 107 Avenue; and the Puccini opera Madame Butterfly presented by Mercury Opera Theatre (above), opening Tuesday, Aug. 23 and playing through Saturday, Aug. 27 at 8 p.m. This particular production is "Reimagined in 1946 Nagasaki," just to give it that extra multi-cultural boost – like they said, east meets west. Tickets are $65, available at Tix on the Square.