VENUE CHANGE: Cee Lo, Metric, Cake and more….are heading indoors
Posted on August 23, 2011 By Albert Smith Music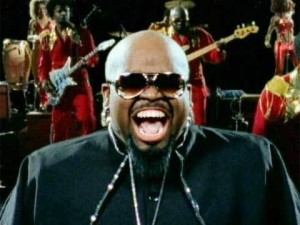 SONIC BOOM 2011 is moving inside!
The annual modern rock festival happening Sunday, Sept. 4 celebrating the local modern rock radio station Sonic 102.9 FM has changed its venue to Northlands Expo from the outdoor Northlands grounds. The headliners will remain the same: Jane's Addiction, Cee Lo Green, Metric, Social Distortion, Cake and more; and all previously held tickets will be honoured at the new location.
While a change of venue so close to the show date is often a hallmark of inadequate ticket sales, this is not the case in this case, according to a press release. It's because of Edmonton's crappy weather.
The note reads, in part: "The move comes after careful consideration of fan feedback, and the effects of Edmonton's volatile summer weather patterns taking its toll on several major outdoor events, including SONIC BOOM itself."
Organizers cite the Edmonton Grand Prix, Capital Ex, the Street Performers Festival and Taste of Edmonton as having been "seriously" impacted by Edmonton's crappy weather this summer. They left out a few. There could be snow by Sept. 4. It wouldn't surprise us a bit.
Tickets are still available for the event: $80 for general admission, $130 for VIP and $200 for "platinum VIP." Buy online here.