Selena Gomez coming to Edmonton Oct. 16 at Rexall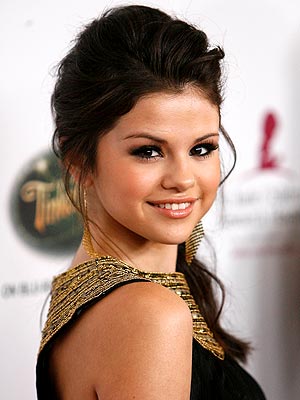 Kids love her. Adults have no idea who she is unless they have kids.
Teen star of Wizards of Waverly and Romona and Beezus, girlfriend of Justin Bieber, gold-selling (although her release claims platinum – hmmmm…..) recording artist — Selena Gomez is all these things and……
Well, we don't really know if she's more yet, but she is coming to Edmonton for a show Oct. 16 at Rexall Place.
She's beloved by tweens, therefore could probably release a bowl of curdled chocolate ice cream as music and her fan base would buy it. Her latest disc, When the Sun Goes Down, hit #3 on the Billboard and featured "Love You Like A  Love Song," which kicked around on iTunes' front page for a few days a few months back.
Tickets go on sale Aug. 31 at Livenation.com.
Incidentally, she's being backed by her "name" band, so the show is actually "Selena Gomez & The Scene" with guest, just like it was "Nick Jonas and the Administration" for a month or two.
If this somehow leads to a return to E-Town of "Bruce Springsteen and the E-Street Band," it will all have been worth it. But don't hold your breath.