WEEKEND ROUND-UP: Russ Rankin, Hale Hale, Folk Thief and more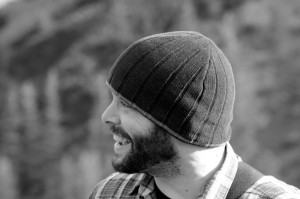 We're still in that magical time of Edmonton summer when there are at least two festivals happening at the same time – on top of all the club gigs.
One of the best deals for live music is the Open Sky Music Festival Saturday and Sunday in Hawrelak Park. On stage will be acts like Donavon Frankenreiter, Daniel Wesley, Souljah Fyah, Hayley Sales, Kalai, Kae Sun, The Consonance, Jeff Morris, Lisa Nicole Grace, Lindsey Walker, Erica Viegas and many more, about 30 bands in all. Day passes are $40, weekend pass is $60, on sale at Blackbyrd Myoozik, at the gate or online here.
FRIDAY
Inner City Elegance – These Calgarians fuse alternative, energetic rock with a hint of pop and a dash of old-school progressive. Expressionz Café, 7 p.m., with Seventh Rain. Tickets are $10.
Russ Rankin – the lead vocalist of California hardcore band Only Crime (and previously Creep Division and Good Riddance) has been working on his own songs and will release a solo album sometime in the near future. New City Legion, 9 p.m., with The Renegade Kid, The Old Sins, and Freshman Years. Tickets are $12.
SATURDAY
Blink 182 – click here for a preview. Rexall Place, 7:30 p.m. Tickets are $60 and up, available at Ticketmaster here (although there was a Groupon earlier in the week for even better pricing).
Robbie Sinclair and the Beggars Laughing – These Montrealers (though Robbie grew up on Vancouver Island) take elements of folk, rock, funk, world music and reggae, and combine it into a result that's both energetic and extraordinarily elegant. Bohemia Café (Robbie et al are also playing DV8 on August 31 before they depart Edmonton).
Hale Hale – This local pop-rock quartet has a wide range of influences that always leads to an entertaining show. Starlite Room, 9 p.m., with Southroot and Zero Something. Tickets are $12.
Folk Thief (pictured above) – Vancouver-based indie singer-songwriter Dave Hadgkiss (who goes under the stage name Folk Thief) has made top ten folk/roots/blues charts across the country. If you enjoyed the Folk Fest, you'll definitely dig Folk Thief. Steeps Tea, 11116 82 Avenue, 7:30 pm, with My Boy Rascal. Admission is by donation.