TODAY: Gershwin's Rhapsody in Blue at Symphony Under the Sky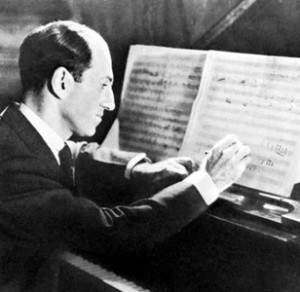 It's been said before and it will be said again: The average symphony orchestra "grooves" like a coal truck on a bad gravel road, which is to say it doesn't.
It's generally much better at rendering Tchaikovsky than, say, Ellington.
But this will be repeated, too: The Edmonton Symphony Orchestra is not your run-of-the-mill coal truck … er, orchestra. These cats have grooved, swung and rocked with an amazing number of eclectic artists over the years, some that few observers imagined would ever work in a "symphonic" setting – and this weekend's Symphony Under the Sky event at Hawrelak Park is no exception.
Anyone up for a little Four Strong Winds? The traditional signal that the folk fest is over is going to be the opening tune in a special night on Sunday, Sept 4, featuring the one and only Ian Tyson. Several of the legendary Albertan's songs will be rendered sublime by expert symphonic goodness, including Land of Shining Mountains, Navajo Rug, Little High Plains Town and Summer's Gone. Way to rub it in, Ian.
This festival, which marks the beginning of the Edmonton Symphony Orchestra's new season and thus fall in Alberta – when it's nice here, apparently, according to Ian's song – will literally end with a bang, as it always does, with a performance of Tchaikovsky's famous 1812 Overture. Sitting in on "percussion" will be members of the Royal Canadian Artillery. And you thought Nickelback had awesome pyrotechnics.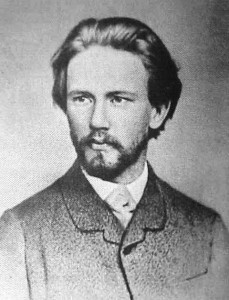 DAY ONE: Friday, Sept. 2, at 7 p.m., starts fairly "legit," which is musician's code for "all classical all the time" – as conductor Bob Bernhardt leads the ESO through some classical standards by Handel, Mozart and Brahms.
DAY TWO: Saturday at 2 p.m. showcases the music of the Great White Way, as in Broadway, as in show tunes! Edmonton's own Susan Gilmour will perform such faves as Send in the Clowns, Summertime – and what Broadway revue would be complete without this – "Memory" from Cats.
DAY TWO, CONTINUED: After a family barbecue at 4, the ESO returns, well fed and spit valves oiled, on Saturday at 7 p.m. for some fabulous Hollywood fare. Expect to hear your favourite soundtrack screen gems from such films as Batman and The Godfather – and what Hollywood revue would be complete without this – "Hooray for Hollywood."
DAY THREE: Before Ian Tyson takes the stage with the ESO on Sunday night, the afternoon matinee at 2 p.m. is all about the kids as the always zany and sometimes even wacky Al Simmons performs – sans ESO. Kids are free to this event, if accompanied by an adult, for which tickets are $12. Kind of seems backwards to charge the grown-ups for a kids' show, but there you go.
DAY FOUR: Starts Monday, Sept. 5 at 2 p.m. Before the big guns come out for Pytor's piece later in the afternoon, the ESO will feature special guest pianist Sarah Ho (raised in Edmonton) tickling the ivories for one of the most famous piano pieces of all time: George Gershwin's Rhapsody in Blue. The program will also feature 2011 Young Composer winner Andrew Reid and a world premiere of his composition Echoes in Time.
TICKETS – available at the ESO online here, or at the gate. Reserved seating is limited, but there should be plenty of "grass" seating available. Bring blankets.