DEJA BLUES – Johnny Winter and James Cotton return to Polish Hall Oct. 14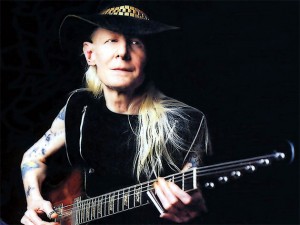 Great news for blues fans – if you can tear yourself away from the Beaumont Blues Festival for a moment – blues legends Johnny Winter and James Cotton are coming to play the Polish Hall on Oct. 14 and … hey, wait a minute! Didn't we just do this?
We sure did: The same bill in the same building happened in February. It must've gone so well (which in fact it did being sold out) that you can consider this gig the longest wait for an encore ever.
Winter, 67, at least has some new music to share. His next record, called Roots – a natural follow-up to his last obviously-titled album I'm a Bluesman – will be out on Sept. 27 through Megaforce Records (which also represents Anthrax and Bad Brains). The album will feature guest performances from people like Vince Gill, John Popper (Blues Traveller), Derek Trucks and Johnny's brother Edgar. Looks like another Grammy or two for Johnny!
Tickets to the show are $60 and available at Blackbyrd Myoozik (10442 82 Avenue, 780.439.1273).