Blues bands face off to rep city in Memphis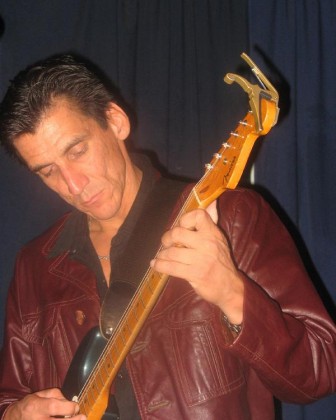 There's no way around it: it's a little disappointing that in a city as big as Edmonton, only three outfits are facing off for the title of top local blues band and a chance to represent Champ City in Memphis.
The contest is the first annual playdown, with the winner to be sponsored by the Edmonton Blues Society at the International Blues Challenge in Memphis.
The size of this gig, to a blues band, cannot be understated. Festival mainstays like Sean Carney, Fiona Boyes and Moreland & Arbuckle all got huge career boosts from doing well in the contest, which plays out at clubs across Memphis from Jan. 31 to Feb. 4.
Carney, who won the event a few years ago and was named top guitarist as well, told me at the time that it had simply changed his life: he'd gone from making most of his income as a sideman and touring club mainstay — in a niche where clubs pay like it's still the Delta in 1935 — to suddenly being on the mainstage at festivals, playing the Blues Music Awards and generally making a real career of it.
Here's the big upside to the three-band short list here in town: all three are pretty rocking bands: Big Hank and Fistful of Blues, Boogie Patrol and Jimmy and the Sleepers. The prohibitive favourite has to be the latter band, formed by local blues guitarist extraordinaire Jim Guiboche (pictured), who fairly personifies what it means to deserve a blues break. But harp player Rotten Dan and his Boogie Patrol really are keeping the feeling of the real deep blues alive much of the time, cranking out the Chicago stuff from the heyday of Chess and Delmark Records. On top of that, Hank Leonhart fronts a group of true veteran pros.
So it's no cakewalk for anyone involved.
In the solo/duo category, Breezy Brian Gregg will compete against Caroline Spencer and the Dan Sinasac Duo.
All of the performances are open to the public at the Yardbird Suite beginning in November and details will be on the society's Facebook page. Should be cooking!