ART: Chiseled concern, soup can donations and students on show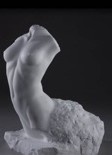 Blake Ward's sculptures have a familiar, accessible nature but still remind one immediately of classical studies of the human form, Greek and Roman tributes to human near-perfection.
Tonight, Edmontonians get their first chance to look at some of Ward's most recent work at the free opening of his four-night show at the Winspear Centre, arranged by local dealer Randall Kehrig.
The overarching theme is human trial and triumph, says Kehrig. "His subject matter is almost always the human form depicting iconic religious or chimerical figures that have been largely forgotten or whose qualities are no longer considered important for today's technology driven global society. Blake recreates these figures by reinterpreting them through issues with meaning and importance for people today, thereby restoring his figures. The result is both emotional and inspiring, connecting viewers not only to history, but to the here and now and to new possibilities for the future."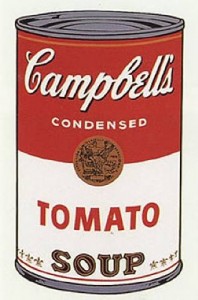 Ward, who now lives in Europe, will be in attendance at the show, which runs from 6 p.m. to 10 p.m. nightly and examines pieces in bronze and marble, says Kehrig. The show is the artist's attempt to collectively express frustration for human rights issue globally through his studies of the human form. "For Blake these sculptures are about faith and hope – that people will find the courage to confront and overcome the contradictions that condemn us."
Meanwhile. the Art Gallery of Alberta recently concluded its popular Andy Warhol exhibit by also donating $500 and 447 oversized soup cans to the Edmonton Food Bank, raised from visitor donations and sale of the cans in the AGA gift shop. "We are extremely proud that we were able to incorporate such a great cause into our summer season" says AGA Executive Director Gilles Hébert. "We are overwhelmed by the positive response from the community, whose generosity is greatly appreciated. We would like to thank all visitors who contributed for helping make this effort a success."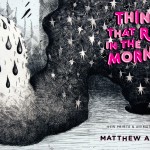 And finally, there are about two week lefts in which to catch the latest exhibition at the University of Alberta's Fine Arts Building Gallery and the Department of Art and Design (112 Street & 89Ave). Matthew Arrigo's "Things That Rise in the Morning," along with Ryan Wolters' "Void" will be on display until Sept. 24 and the gallery is closed Sundays and Mondays, and until 5 p.m. on other days.