City pledges $5 million to invest in Edmonton film industry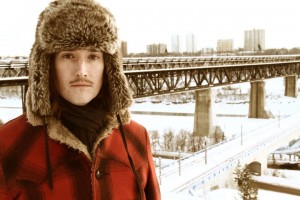 The City of Edmonton has jumped into the movie business with a pledge of $5 million towards a new Edmonton Filmed Entertainment Fund – bringing us one step closer to that magical title of "Hollywood North."
The money will be used to finance projects that already have backing and distribution deals, and so will be expected to turn a profit. Los Angeles-based Kilburn Media (a division of EI Capital) will kick in another $5 million in seed money for the $10 million fund. Details have yet to be hammered out.
"We need to do stuff like this in Edmonton," says local film biz guru Josh Miller. "We're not a destination for filmmakers, so we have to do something a little extra." He adds that the fund should help create and maintain jobs in the local film industry and strengthen its infrastructure. In other words, when someone makes a movie here, there is a better chance there will qualified crew to work it. The fund can also help draw new projects to the city.
Trevor Anderson, director of the acclaimed short documentary "High Level Bridge," who just wrapped a shoot for his new film, "The Man Who Got Away" – both made in Edmonton – also praises the move. He says, "To make good movies in Edmonton you have to have access to good crew. They can stay in Edmonton when work comes to town."
Not everyone is so hot on this idea. City Councillor Kerry Diotte was one of two members of the council who voted against the motion, along with Linda Sloan. Diotte says he's not sure that City Hall should get involved in the movie business, and is leery of governments at any level getting involved with business.
"As much as I'd love to see the film industry flourish here, it hasn't in Alberta all that much, and there's not as much of a competitive advantage as when our dollar was at 75 cents US," he says. "Right now the city is running at almost $25 million in deficit, and it's not looking like that's going to be cleared off. I had to ask myself: Is this the best use of taxpayer money? And I had to answer no."
Edmonton Film Commissioner Brad Stromberg assures taxpayers that the money isn't a subsidy – it's an investment.
"There's a massive difference between the two," he says. "This is about putting money in and getting a return."
A return – or a profit – on Edmonton-based film projects, that is. Stromberg adds, "We'd like there be enough work here to keep people gainfully employed all year."
Now all we have to do is copyright the phrase "Hollywood North" before someone else takes it.