Can I bring my new wife to the Bear's Halloween Howler?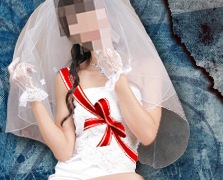 If you care, and if you're not too mad at the Bear for its controversial "Win a Wife" contest, you may be excited to know all the details for the radio station's annual Halloween Howler, announced Monday.
Are you ready? Here it is: Finger Eleven!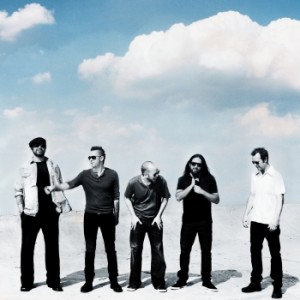 Plus Jonas and the Massive Attraction and Hinder in the warm-up slots. The news was met with some grumbles among fans on the Bear's Facebook page: "Not any great new bands, same old ones," read one comment. "Lame," read another. "So tired of Finger Eleven," read yet another. Whatever. It's a party. It shall rock. With costume contests, sexy goodies and typical testosteronic enthusiasm, the event will take place on Friday Oct. 28 at the Shaw Conference Centre, same night as the Foo Fighters. General admission tickets are $50, on sale to the general public Friday.
Oh, hello – there seems to be an elephant in the room.
Win a Wife has caused a lot of hand-wringing and knicker-knotting. If you don't know already, it's a listener contest to send one lucky (male) winner to an all-expenses-paid trip to Russia, where he will meet eligible bachelorettes provided through a professional dating agency. No promises, of course, and it's said to be all above board.
On one hand, there's concern over possible exploitation of women, especially those women (and her possible children) who are suffering in the depths of poverty and eager to get out of Russia any way they can – including sleeping with some lonely schmuck in Canada. Some of these women, it is alleged, are not doing this of their own free will.
On other hand, there's concern over the exploitation of the lonely schmuck who will think they've found true love only to get dumped as soon as she gets her green card. Not very much concern, granted, but maybe a little.
On the third hand, and we've run out of hands, this sort of thing happens all the time, radio station contest or no radio station contest.
Have we ever seen a radio station contest like this in Canada before?
"Nope, this is a new one," was the response from the person who answered the phone at Status of Women Canada, a federal government agency concerned with the status of Canadian women. An official stood us up for a scheduled interview, but it wouldn't be hard to guess what SWC's stand would've been.
Bear program director Rob Vavrek's official response is this: "Unfortunately there seems to be a lot of misunderstanding regarding what the actual contest entails. The contest is being held in association with A Volga Girl, a serious and renowned company with offices in Canada, providing single and consenting adults, screened and selected, the opportunity to contact and meet each other in the hopes of developing a serious relationship – a concept similar to many other such contests held on reality-TV shows over the past few years around the world (i.e., the Bachelor/Bachelorette). The same rigorous selection criteria and principles of mutual consent, respect, and freedom of choice for each participant are at the heart of this contest and all contests run by The Bear for its listeners and web users."
In short, no help there.
Here's where it gets interesting. Starting Sept. 24, the top-five entrants will undergo a live, on-air "screening" process, in accordance with contest Rule No. 3.7, conducted by "friends and family, as well as psychometric testing and suitability for marriage testing by a psychologist appointed by the contest organizers."
Listeners have a say, too, and can vote for their favourite here.
The real winner in all this is the Bear radio station, which has attracted a storm of attention over this contest – which is certainly in the running for the most outrageous and offensive radio station stunt ever. Yay, Edmonton.