Hey Romeo, keyboardist Rob Shapiro win big at the 2011 CCMAs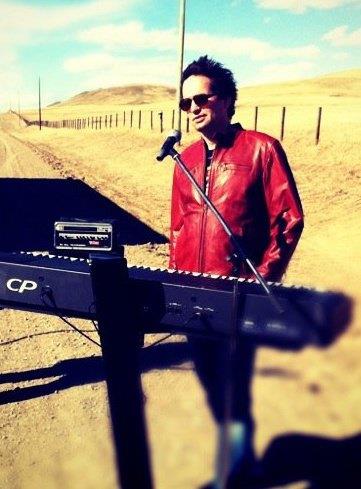 Since it our job to root out the Edmontonian content in any entertainment news story, let us celebrate with our own hot country trio Hey Romeo, which scored Group of the Year at the 2011 Canadian Country Music Awards in Hamilton on Monday night.
And Johnny Reid and Dean Brody each walked away with three awards – but who the hell cares? It's Edmonton winners we want to party with.
Hey Romeo – which is usually identified as "Albertan" and actually only two-thirds Edmontonian since singer Stacie Roper currently lives in Calgary – beat out Doc Walker (Portage La Prairie, Manitoba), Emerson Drive (Grande Prairie), The Heartbroken (Toronto) and High Valley (La Crete, Alberta) for the honour. Bonus: At the gala dinner on Sunday night, Hey Romeo's Rob Shapiro was named Keyboard Player of the Year for the third year running. The Grant MacEwan music grad (as is bandmate Darren Gusnowsky) posted on his Facebook page that he "feels honored and privileged to be named CCMA keyboard player of the year, thank you everyone! Congrats to all the nominees and winners … you really make the music happen."
So that technically makes two CCMA award-winners from Edmonton!
You might ask again: Who the hell cares? Better yet: What are the rules for claiming municipality for a favourite band? Is Nickelback from Vancouver, Edmonton or Hanna, Alberta? Who the … never mind. Does it even matter where you're from? Sure it does.
Many CCMA participants come from small prairie towns, and proudly say so at every opportunity – which makes Hey Romeo's "Albertan" tag a little vexing. Maybe they could split the difference and go with Red Deer. Or course there are also a big wad of Canadian stars from out east. A lot of them wind up living in Nashville, though very few of them trumpet that fact too loudly when they're playing in their respective home towns.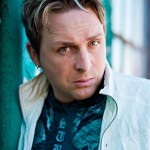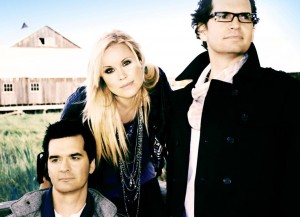 The big winners at CCMAs this year included the most famous of all CCMA nominees, who frankly doesn't need the CCMAs to fill auditoriums: Johnny Reid (Scotland, Toronto, Quebec, then Nashville). He won video of the year, male artist of the year and fan's choice award. Dean Brody (Smithers, B.C., then Nashville, now Nova Scotia) took home album of the year, single of the year and songwriter of the year. Terri Clark (Medicine Hat) was named female artist of the year. Hockey player-turned-country singer Chad Brownlee (Kelowna) is this year's Rising Star. Hey Romeo won that honour in 2008.
All things considered, Edmonton did very well this year – thanks to Rob Shapiro and Hey Romeo. So did Waterloo, as you can see below. Here's the more or less complete list of 2011 CCMA winners:
FANS' CHOICE AWARD: Johnny Reid
SINGLE OF THE YEAR: Trail In Life, Dean Brody
ALBUM OF THE YEAR: Trail In Life, Dean Brody
CMT VIDEO OF THE YEAR: Today I'm Gonna Try and Change The World, Johnny Reid
FEMALE ARTIST OF THE YEAR: Terri Clark
MALE ARTIST OF THE YEAR: Johnny Reid
GROUP OR DUO OF THE YEAR: Hey Romeo
RISING STAR: Chad Brownlee
ROOTS ARTIST OR GROUP OF THE YEAR: Jimmy Rankin (Nova Scotia)
SONGWRITER OF THE YEAR: Dean Brody
TOP SELLING CANADIAN ALBUM OF THE YEAR: Johnny Reid
TOP SELLING INTERNATIONAL ALBUM OF THE YEAR: Taylor Swift (Nashville)
***
MUSICIAN AWARDS:
Drums: Steve Broadhurst (Winnipeg, plays with Doc Walker)
Bass: Shane Chisholm (Claresholm, fronts own band)
Guitar: Jason Barry (Waterloo, Victoria Banks/Dean Brody/Aaron Lines)
Keyboards: Rob Shapiro (Hey Romeo)
Fiddle (tie): Denis Dufresne (Calgary, Deric Ruttan) and Shane Guse (Waterloo, Jason Blaine/George Canyon/The Western Swing Authority)
Steel Guitar: Ed Ringwald (Waterloo, George Canyon)
Special Instrument: Denis Dufresne, mandolin