Paul Brandt, nice guy and country singer, returns to the Jubilee Auditorium Dec. 12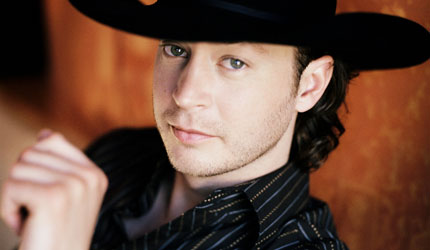 We can't get enough of Paul Brandt.
What's not to like? The guy is almost supernaturally nice. And generous? To a fault!
So fans ought not to be getting tired of this behatted Albertan any time soon. On the spurred bootheels of his sold-out Slave Lake benefit at the Winspear Centre on Wednesday night comes an announcement of a full-blown Canadian soft-seater tour behind his new album – Give it Away – and a new boxed set NOW. Did we mention it makes a great gift? No? Well, it does. Brandt will play again in Edmonton on December 12, at the Jubilee Auditorium this time. Once again the opener will be High Valley, a for-real lonesome bluegrass-country band from way the fleck up near High Level, Alberta. Tickets are $32.50, $47.50 or $79.50 and go on sale Friday at Ticketmaster here.
Whoo, whee, granny, it sure is a country kinda week!
The CCMAs were on Monday, Paul's on Wednesday and Sawyer Brown plays Friday at the Jube. Must be harvest time.
Now check out this blast from the past: