AGA contest wants your wildest wild life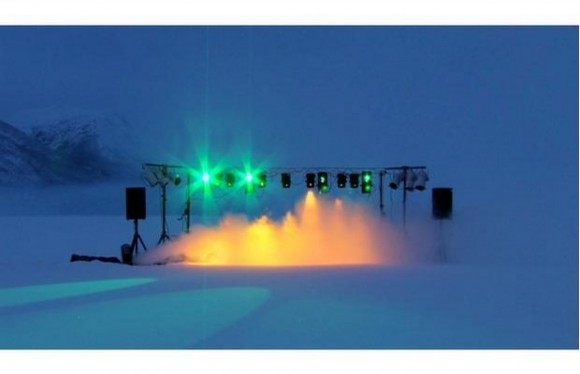 We've all got a story about being cold. You can't live in Canada for any length of time and NOT have a story about being cold.
Let's face it, "the north" is a culture unto itself; and the Art Gallery of Alberta is working with the theme in its latest contest. The AGA wants to see videos shot in the wild.
It's part of its Up North art series, featuring artists from circumpolar countries.
"The public is invited to put themselves out there by creating one minute videos of performances (singing, playing music, dancing, acting, telling jokes, etc.) in the wild," says the AGA's Allison Bulloch. "The contest winner will receive two tickets to the AGA's Refinery late night art party on November 19, 2011 and a prize package courtesy of Camper's Village. The top ten videos will be screened at Refinery."
The contest winner will be decided through public 'likes' on the AGA's Facebook page. Submissions and voting will close on October 17, 2011 at 5 pm.
Fish Griwkowsky will be the artistic director the Nov. 19 Refinery Party, which will include entertainment from Smo Key Johnson, Josh Holinaty, Mark Feddes, Tim Rechner and the Capital City Burlesque, with DJs Curtis Ross, Amy Rachel van Keeken and Sarah Patterson.
The evening's dress code will be "lumberjack formal," said Griwkowsky.
Full details and contest rules can be found at youraga.ca/turnitupnorth.
For those needing an instrument for inspiration, the AGA will be distributing free mini harmonicas at random locations in Edmonton throughout the contest run. Harmonica drop locations will be announced through AGA status updates and tweets.