EDMONTON RADIO: Up! Yours!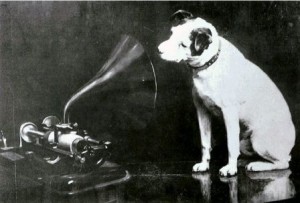 After a summer of no radio whatsoever – except for a sample in Montana where I learned that things could be much worse – I tortured myself by listening to nothing but Up! 99.3 FM for two entire weeks.
This is the worst radio station in Edmonton. It contains the highest ratio of bad songs per hour, the highest concentrations of rancid corn, ham and cheese. It's as if someone – or something – had compiled a maddeningly arbitrary list of the most excruciating hits in the history of popular music and took extra care not to leave a single one out. They play Sugar Sugar by the Archies. They play Kung Fu Fighting. They play anything by Madonna. They play anything by Nickelback. Lots of Michael Jackson. Tons of Beach Boys. Oodles of Monkees. These rogues would have no compunction about spinning Andy Kim, Shania Twain, Bananarama, Billy Idol, Michael Buble, ABBA, Taylor Swift, Neil Diamond, U2, Hootie and the Blowfish, Paula Abdul and Katy Perry – in SUCCESSION – followed by something by the Beatles. And then Mambo No. 5.
Combined with the vacant patter of the on-air personalities and the lame contests (the one now is the old ticking money clock game), this may be the most appalling radio station to ever curse the Edmonton airwaves in the history of broadcasting in the breadth of the entire universe. I'm not exaggerating. And yet, surprisingly, Up! is not dead last in the ratings. It's near the top.  Combined with its hipper sister Now! 102.3 – both owned by the evil Rawlco Empire – these stations exert a stranglehold of crap upon an unsuspecting local citizenry. They do it by throwing out such a wide net on such a vast sea of horseshit. Masses of naive victims are helpless to resist.
I know it's bad form to bang on listeners, but let's make an exception: The people who listen to Up! have obviously never listened to any form of popular music of their own choice since they were teenagers, and maybe not even then, and so are especially vulnerable to this insidious form of sonic brainwashing. In short: They don't know any better! Consider the following incident: They did one of those song vs. song battles between "Here For A Good Time" and "Twist and Shout" and – you guessed it – Trooper won.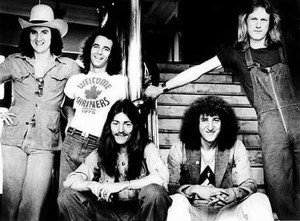 Who actually listens to Up!? Some guy in a supposedly phoned-in testimonial they play incessantly may be a clue: "It's on my job site wherever I go. Anyone comes on to my job site, they need to know one thing: You mess with my Up! You're going down!"
Bring it on, asshole! I'm gonna mess you Up!
The one-hit wonders, no-hit wonders, has-beens and never-wasses are bad enough. And in fact, with a little work, Up! could become an All One Hit Wonder station, the stuff of dreams. They keep playing the same damned songs over and over again. Some of the worst seem to be high rotation. I heard Walkin' On Sunshine more times than I can remember, and You Spin Me Round (Like a Record) by Dead or Alive three times in two days. These are the kind of songs you only want to hear once after not having heard them at all for 20 years. The joke is not funny 100 times later.
There's also an awful lot of music by artists like Bryan Adams, Bon Jovi, REO Speedwagon, the Knack, Duran Duran, John Cougar, Phil Collins, Pat Benatar and Billy Joel. Now where have see seen such a frightening list of names before? They're all in the 1991 book The Worst Rock 'n' Roll Records of All Time. The Canadian content is equally terrifying: Lighthouse, Toronto, Harlequin, Honeymoon Suite, Corey Hart, Prism, Streetheart, Chilliwack, Glass Tiger, Doug and the Slugs, Alanis Morissette, Tal Bachman, Bedouin Soundclash – such a litany of greasy Canadian bacon.
The presence of worthy music sprinkled into this woeful playlist somehow makes it makes it even worse, the odd Beatles, the errant Clash, the incongruous Prince, the out-of-place Coldplay, each suffering guilt by association. You may wonder if Turn Turn Turn by the Byrds was actually any good to begin with. True one-hit wonders only become apparent after standing the test of time – by NOT standing the test of time, that is. So in addition to playing the bad music of yesterday and today, Up! may be a bellweather for the bad music of future.
Little things make the station extra annoying. Think of social networking as it applies to radio, the Rawlco stations in particular. Reading one dumb tweet after another in a primarily audio medium is not the way to connect with real human beings. Listeners still want to hear what a caller's voice sounds like. This idiotic practice of reading texts on the air is more a trait of Now! – with its "Edmonton's Social Network" billboards. What they're saying is this: Hey, stop listening to our widely broadcast and highly-rated radio station right now and go to our Facebook page to find out what we're playing on the radio! Got some Michael Bolton coming right up!
The full stupefying effect of Up! is felt when you add the DJ banter – free of edge, attitude or pretty much anything that might offend anyone. I actually heard one announcer express excitement about "working for the weekend" before introducing the inevitable Loverboy song. The Saturday morning guy recently said, "You know what I like to do on a Saturday morning? Same thing the Doobie Brothers do – listen to the music." Cue Listen to the Music. An announcer said later that he looked at all the songs that would play on this day and was "very excited" to see a particular one. He was so excited, in fact, that he didn't even introduce it. "Just turn it up and get ready," he urged.
It was Devil Inside, by INXS. Spooky.
Why bother slamming such an obvious target as Up!? Here's why: Up! recently scored higher BBM ratings than The Bear, the Bounce, K-97 or Virgin Radio, and is tied with Sonic with a 7.3 share. Now!, meanwhile, is No. 1 overall with a 9.7 share, beating even CISN Country. Of course these are the general 2-plus numbers (as in the age of the audience) and so reflect the widest possible demographic, the lowest common denominator, as it were, and discounts the strong age niches that stations like Sonic or the Bounce enjoy. Still – Rawlco's numbers are commanding.
These villains know exactly what they're doing. Both Up! and Now! are trying to be everything to everybody. It's hit radio where the flavours of the day are at least six months stale. It's heritage radio with classics that don't deserve the designation. It's a one-hit wonderland, a hellish funhouse mirror opposite of what The Sound was trying to be (and failed). It's radio entirely without creative direction. Genres, styles, history, and culture have all been wiped clean, leaving only generic "feel good" music that comes straight from the middle of all roads. And working at a job site on each of them is some bully who's going to force you to listen to the worst radio station in Edmonton.
Please, someone call the Human Rights Commission.