EIFF STAR WATCH: Pearl Jam, Omi Vaidya, Brenda Fricker, Joshua Leonard – and you!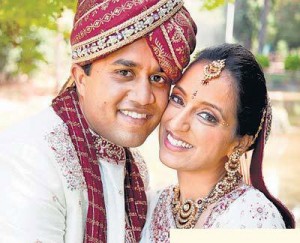 It wasn't a coincidence – it was a conspiracy!
The fact that Pearl Jam had a day off on the same night that EIFF screened the new Pearl Jam documentary, Twenty, was "not an accident," confirms EIFF programmer Guy Lavallee. "It was very specifically targeted to play between the Calgary and Edmonton shows. But they really don't like to do these things at all."
Pearl Jam plays Friday at Rexall.
Yes, it's all about the movies at the Edmonton International Film Festival – but right now we want CELEBRITIES!
There is actually another celeb attending EIFF that TMZ would be interested in: Bollywood superstar Omi Vaidy (above, with wife Minal Patel). He's the star of a film called Three Idiots, which turns out to be the biggest grossing Bollywood movie of all time – "made more money than Avatar," says Lavallee – and so is the subject of the documentary about Vaidya's remarkable rise to fame, Big in Bollywood. It screens Sunday at the Empire City Centre. Alert the East Asian community. It would be as if Brad Pitt were coming to town.
Oscar-winning Irish actress Brenda Fricker (My Left Foot) will be in attendance for the EIFF gala opening of her film Cloudburst at the Garneau Theatre on Thursday night. She plays a blind septuagenarian lesbian in this zany yet moving road film – Escape From On Golden Lesbian Pond.
Rounding out our paparazzi-worthy list of distinguished guests, actor Joshua Leonard will be here to unveil his outrageous new movie, The Lie – one of a suspicious epidemic of Generation Whine flicks at EIFF this year – which he stars in and directs, on Wednesday, Sept. 28 at the Garneau. (Trailer below.) Fans should remember Leonard as one of the stars – and hapless victims – of the Blair Witch Project.
There will be lots of other actors, directors and assorted movie people coming to EIFF – but we probably don't know who they are so let's not embarrass ourselves trying to pretend, OK? Anyway, all the data is at EIFF's website here.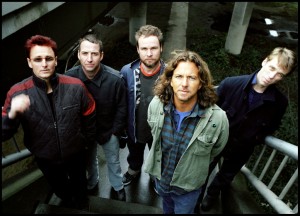 And besides, while our little film fest might not draw the Madonnas and the George Clooneys and the Adam Sandlerses, we're all celebrities. Might as well dress the part. The EIFF is running a costume contest on Saturday. Simply come to the 104th Street City Market between 9-11 a.m. dressed as your favourite movie character. Participants may be picked for a starring role in a short film. Those fitting the given theme – movies from 1986 and incorporating silver – will get extra points. Announced at noon, the contest winner will receive a pair of all access EIFF passes. All ages are welcome. There is no entrant fee.
Here's something to get you started: Shanghai Surprise came out in 1986 – starring Sean Penn and Madonna.