Cameron Crowe's Pearl Jam documentary digs deep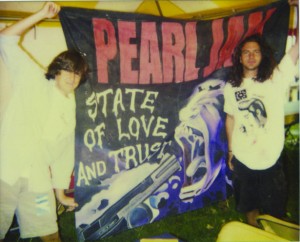 Pearl Jam, has it really been 20 years?
The latest film from director and former Seattle music journalist Cameron Crowe, Pearl Jam Twenty, recounts the story of the '90s grunge group's origins and staying power. Crowe's film is more than a documentary, more than a concert film – it's a personal portrait and an unabashed tribute to a band that, as the film affirms many times, always did (and will continue to do) everything its own way.
Pearl Jam Twenty screened at the Garneau Theatre Thursday night as part of the Edmonton International Film Festival and opens wide on Friday – same day the band plays Rexall Place, with their buddies Mudhoney opening.
Crowe tells the Pearl Jam story from the very beginning. He spends a lot of time exploring the band's roots in the late-'80s Seattle music scene and in Mother Love Bone, Stone Gossard and Jeff Ament's old band that, according to the film, really started it all. The era is brought to life through interviews from old camcorders and candid video from these early days of what could be a group of friends in any city just hanging out.
The necessary demise of Mother Love Bone following the death of singer Andy Wood was the catalyst. Soon, an instrumental demo tape wound up in Eddie Vedder's hands and the rest, according to the film, happened rapidly. Footage from Pearl Jam's earliest shows chronicle the quick climb from club audiences to absolute insanity.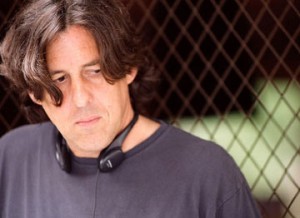 Pearl Jam Twenty is a bit of a whirlwind. It's part concert movie, with tons of high-quality live material spanning the band's entire career. It's partially a highlights reel of Pearl Jam's career from an insider perspective: the Ticketmaster war, the Grammy Awards, making friends with Neil Young and Pete Townshend. And it's also intimate and emotional – very, very emotional. Crowe does a good job of getting inside everyone's heads, especially Vedder's, in order to understand them on the level of people rather than as rock stars. Issues like Vedder's father and substance abuse issues in the band are touched on, though not necessarily in documentary depth.
More than anything, the film is a treat for fans. They're offered rare footage of bizarre and lighthearted times, including a Lollapalooza dressing room jam of Baba O'Riley, clips from the Headbanger's Ball, drunken footage from the MTV Singles Party and a hilarious tour of Gossard's house that reveals he's kept virtually no memorabilia from Pearl Jam's long life.
The darker side of the band's career is mentioned as well. One of the film's more sombre moments comes with the Roskilde tragedy: In June 2000 nine people were crushed and suffocated during Pearl Jam's set at the outdoor festival in Denmark. The incident left a profound mark on the band.
It's clear that Pearl Jam Twenty was made with love – love for the band, love for the music, and love for the story it tells. And while the film is a gift for fans in a way, an opportunity to get to know their favourite band on a more intimate level, it's also refreshing for anyone to see that a group of guys who've played together for two decades can seem so genuinely grateful for each other and for their circumstances.