EIFF REVIEW: The Swell Season and the not-so-swell season after that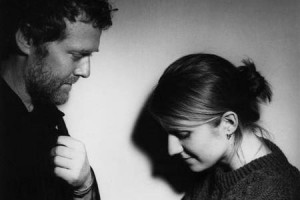 The Swell Season is a story about the frailty of relationships, of trying to balance the expectations of others against one's own needs.
It's set against the backdrop and influence of fame, with an Oscar-winning songwriting duo at its heart, but it could well be about just about any couple you might know.
Ultimately, that's what makes this documentary so compelling. The directing trio of Nick August-Perna, Carlo Mirabella-Davis and Chris Dapkins followed songwriters Glen Hansard and Marketa Irglova for three years, as their surprise win at the Oscars propelled them towards stardom.
There's a constant undercurrent of gritty truth to the black-and-white film, which played Saturday night as part of the Edmonton International Film Festival.
It follows 41-year-old Glen from bit actor (he was the guitarist in The Commitments) and regional Irish folk hero leader of The Frames, to hit songwriter alongside 19-year-old Marketa.
She's captivated by his manic/depressive nature, his loud sociability, and his clever songwriting. He sees her as a creative muse, a frail girl with a slight Czech accent and perfect pitch. It doesn't take a genius to see where the relationship is headed, but the film unveils it slowly and sensitively.
Glen's strong parental influences propel him forward, even after he leaves home at age 14 to busk on the street. His father is a boxer who "gave it up" to raise a family and ended out dying of acute alcoholism. His mother is the queen of her neighbourhood thanks to him achieving, through his Oscar win, the fame his father never could. But when he ponders to his mother whether there's any real value to just being famous, she almost crumbles at the sudden undercurrent that perhaps his stature isn't all important.
Marketa meanwhile finds herself mothering Glen, ever the irresponsible musician. But with no real life experience at just 19, she overdoes it, crossing over the line between pushing him in the right direction and trying to emotionally manipulate to gain an even greater sense of personal strength.
This fractured relationship, interweaving conflict and creative intensity, is set against a backdrop of the duo's own music. They continued to perform as the Swell Season, even after the film's tense outcome in 2010, though Irglova is currently touring as a solo artist.