WEEKEND MUSIC PREVIEW: Edmonton goes retro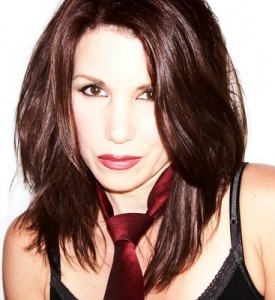 I don't think there's any doubt what the biggest show of the weekend will be, with the raucous Pearl Jam playing Rexall Place on Friday night. But there's some retro performances as well, from such artists as the Irish Rovers, the Headpins and Lee Aaron, and Art Garfunkel scattered throughout the days.
The Edmonton International Film Festival also kicks into high gear, including some movies of particular interest to music fanatics. Other than Pearl Jam Twenty (review), which showed last night at Garneau, Everyday Sunshine: The Story of Fishbone screens next Wednesday; The Swell Season (see review) screens Saturday night; and Bob and the Monster (review)  is also on Saturday.
FRIDAY
Irish Rovers. Thirty albums in, this Irish folk group is still going strong, despite their national television show (which lasted seven seasons) being over for almost four decades. Festival Place (Sherwood Park), 2pm, $36 and up.
Maple Noise 2011. This one night festival features some of Christian music's hottest artists, including Newsboys, Thousand Foot Krutch, Manafest, Jonny Diaz, Jodi King and Manic Drive. Edmonton Expo Centre, 6pm, $26.25 and up.
Christian Hansen and the Autistics. Otherwise known as the interesting Christian band playing this weekend. No, no, we kid. In their last performance before moving on to Toronto, these Edmonton popsters were showered with unanimously positive reviews from their Pawn Shop show last weekend. Avenue Theatre, 7pm, $15.
Headpins and Lee Aaron (pictured). For those of you in the mood for nostalgic hard rock, these two artists will undoubtedly smash their way through their repertoire of 1980's and early 90's hit(s). Century Casino, 7pm, $29.95.
Pearl Jam. This show needs no introduction. Fellow Seattle band Mudhoney (who headlined a stellar show last night at New City) opens. Rexall Place, 7:30, $69.5 and up.
SATURDAY
Wet Secrets. "Campy, homo-centric fuzz rock????" That's what their bio says, along with a note that their official pie is banana cream. Their instruments include a tuba, pocket trombone, tiny trumpet, congas, and paintcan. How can you not be curious? Artery, 8:30.
SUNDAY
Jesse Dee & Jacquie B. Former Edmontonians now based out of Wells, BC, this duo crafts a unique sound that combines rock n' roll, roots, and folk. Local bands 100 Mile House and The AwesomeHots open. Pawn Shop, 8pm, $8.
Adrian Glynn. Vancouver singer-songwriter Glynn performs his own brand of troubadour style music with suitcase kick drums and clawhammer piano strings, melding Depression-era folk and blues with a more stylistic rock sound. T. Nile opens. Artery, 8pm, $10.
Makeshift Innocence. Jesse-James Cameron leads this Calgary rock-reggae-pop band up to Edmonton for a CD release party. The Consonance open. On the Rocks, 9pm, $5.
Awolnation. Aaron Bruno's solo act brings the hit single Sail and his electro-rock to the Starlite Room. The 8p.m. show is sold out.