City and Colour brings Little Hell to the Jube January 25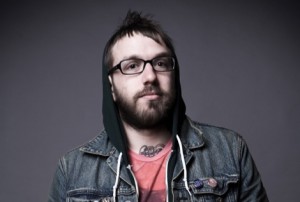 Going unplugged turned out to be a great career move for Dallas Green, who became "City and Colour" (Dallas = City, Green = Colour) for a solo career that one could argue far outshines his work in his punk band Alexisonfire – or at least opened up his songwriting gifts to a new audience.
Said audience should look forward to City and Colour's show at the Jubilee Auditorium on January 25, 2012, part of a Canadian tour behind his latest release, Little Hell. Fans who know Green's darkly bittersweet songs – Save Your Scissors was the first of several – will see the title perfectly in character. The sound may be different, i.e., more plugged in, but the spirit is the same.
The pre-sale for all the shows on the tour starts Tuesday at 10 a.m. local time through City and Colour's website here. In addition to tickets, fans can order a tour poster or a 10" limited edition vinyl single featuring a live version of "Sometimes (I Wish)" and two previously unreleased covers on the B side.
With the opening act, the Rhode Island indie folk quartet The Low Anthem, tickets are $44.50 and go on sale to the general public Friday at 10 a.m. at Ticketmaster (here).