Kings of Leon and the price of fame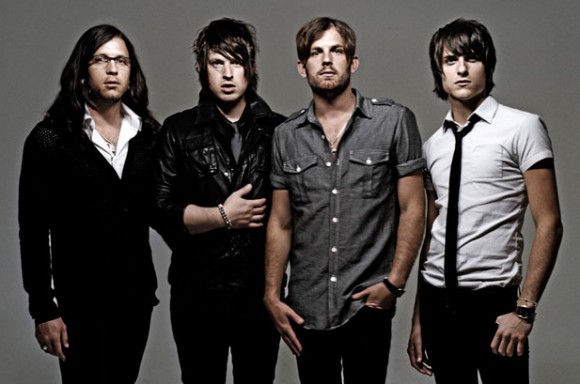 If the band Kings of Leon didn't exist, some hack showman would have to invent it, pump it up until its name was writ billboard large, then prick it with a hypodermic full of fame and insecurity and watch it blow away.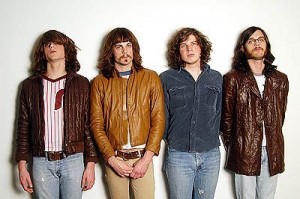 It's become such a rock stereotype, in another era we'd have nicknamed it Vinyl Tap.
Fans are becoming accustomed to tales of wretched personal excess and backstage partying that – while admittedly somewhat missed from the rock scene these days – generally precede the inevitable band collapse. It cancelled a string of U.S. shows prior to picking up its tour up yonder Canada way.
Fact of the matter is, Kings of Leon – which played a great show at Rexall on Saturday, Oct. 1 – is such a rock stereotype, such an example of the "fame and fortune vs art and culture" debate that frames much of how we view modern music, it's damned near ridiculous.
The band members were critical darlings, the kids of a preacher who couldn't sell jack. Then they were critically panned but sold out stadiums.
They were college radio darlings who were ignored by big radio. Now they're FM playlist staples.
They could barely play their instruments, but wrote lyrically deep and evocatively funky songs. Then they a became wall-of-sound production-team product, but with lyrical content that would leave Rob Thomas ashamed.
They're loved by millions now largely thanks to the tune "On Call," which was like a bleak, hyper-produced version of one of their old songs. That led to major-market money being invested in the band as a product, which led to fame in England, which led to even more promo push and "Sex on Fire" ….. and now they sound like the afore-referenced Matchbox 20. Seriously: "Use Somebody" has 57,000 odd "likes" on YouTube and only 849 "dislikes" but if we told you it wasn't really Kings of Leon, it was Matchbox 20, you'd have a hard time knowing if we were bullshitting you.
Their latest tour almost ended when Caleb Followill's alcohol issues disrupted a Dallas show in July, but resumed this month with much discussion of a $15-million contract being on the line. Last week, his brother detailed crashing a car into a neighbour's garage on a bet. "Lucky me, I bought the house a couple weeks ago. Unlucky me, my hood is destroyed," Jared Followill Tweeted to fans.
In a recent interview with ClickMusic, Jonathan Pierce of the associated band The Drums, who've opened for Kings of Leon and are a hot band in the U.K., said he thinks Kings of Leon has gone on autopilot, producing music as a job, because it sells.
"I do have to say that Jared was a very kind man and he's smarter than he's letting on. I don't think he really enjoys the music that Kings of Leon are putting out. I've had long conversations with him and he's very open to me. He has really great taste in music and likes really great bands – I think he looks at Kings of Leon and it's just a job that he has."
"I think that's a really sad place to be – going through the motions and collecting a pay check, especially if you're doing something that's creative you know. To misrepresent yourself in a creative atmosphere seems a little dark to me."
If you fancy yourself as an arts type and there's an exploration of the subject matter inherent, to some degree, in any music you pick, you'll see Kings of Leon as a pop sellout and no great loss, should the collapse continue. If you fancy yourself a social type, to whom music is the backdrop to life, you probably think it's fab stuff and that people who worry where the band went wrong should pull the cork out and just enjoy the music.
And if you're one of those people who just loves Kings of Leon so much that you just need everyone to know the band members are true artistes and "they've just evolved," good lord, don't tell us about it. The big money got its hooks in, the glitz producers got their hooks in. Meanwhile, the rest of us remember Molly's Chambers, and Red Morning Light, and King of the Rodeo, when the band Kings of Leon had hooks of its own, and we wonder why…
Well, shit, no we don't.
Money, hype, fame, collapse.
Rock and roll stereotypes, remember?