EIFF screens tribute to late filmmaker Barr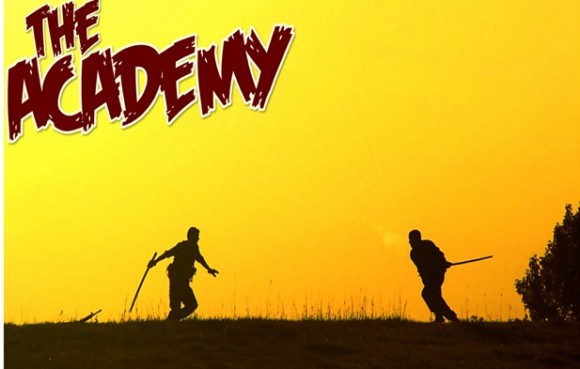 Kenneth Barr's friends will tell you that if anyone embodied the spirit of indie filmmaking it was the Vancouver director.
When he passed away this past summer at age 37, western Canada lost someone in the mold of Roger Corman and Tobe Hooper, a proponent of action films who used shoe string budgets to entertain.
He never got a chance to spin a real budget into a big screen experience, but 2010's The Academy – an urban martial arts battle film playing tonight at 9 p.m. as part of the Edmonton International Film Festival – showed his potential, being chosen as a fan favourite at the EIFF on its first showing. A straight-up tribute to "grindhouse" flicks from the 1970s, the film nonetheless showed surprising talent on behalf of some of its stars and ingenuity, creativity and heart from Barr.
The Academy was also nominated for four awards as a part of the 2010 Action On Film International Film Festival in Pasadena, (Best Special Effects, Best Visual Effects, Best Action Scene, Best Action Scene Martial Arts), and four awards as part of the 2011 Action on Film International Film Festival (Best Art Direction, Best Visual Effects, Breakout Action Star – Neil Chase, Best Supporting Actress – Amanda Bladon). It's currently rated a 6.4 on IMDB.
"It's so unfortunate when a great talent is cut short before he has the chance to show the world everything he's capable of, but that's exactly what happened here," says Chase, one of the stars of the film. "The Academy is a small taste of the immense talent he had to offer. That said, however, it's a fitting tribute to a filmmaker who, like his characters in the film, refused to compromise or sell out. He always stayed true to his vision and to himself, and,'The Academy' is wonderful testament to his true independent spirit."
Meanwhile, festival organizers confirmed yesterday the cast of the comedy Moon Point – including Edmontonian Kyle Mac — will be attending the premier tonight at Empire City Centre, along with director Sean Cisterna.