EIFF picks 24/One winner, Chillerama makes a comeback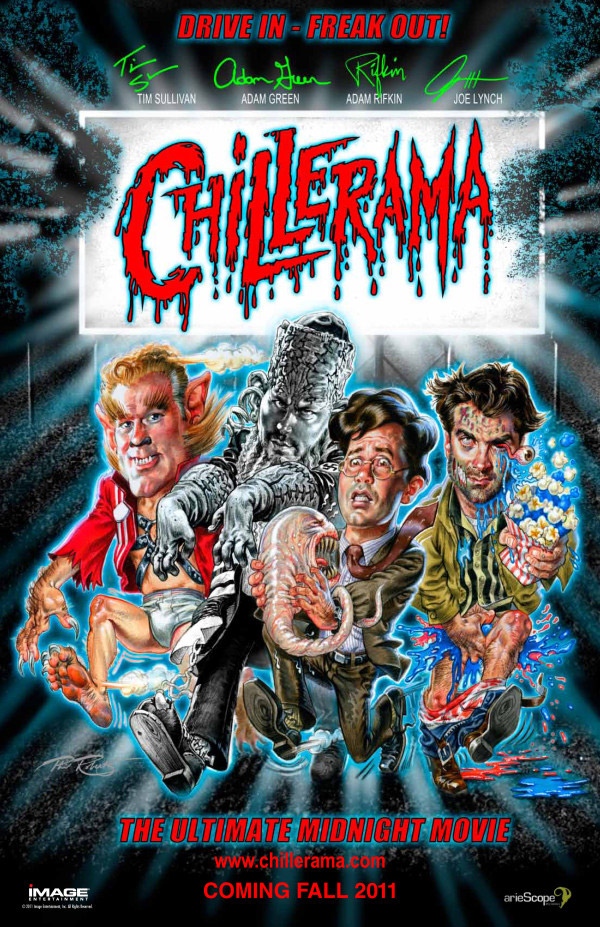 A hilarious short film about two roommates trying to survive a day without internet has won the EIFF 2011 24/One competition. Fourth Wall Productions, comprised of six NAIT Radio TV Arts students received the most votes from the audience at Empire City Centre 9 and a $500 prize.
The short will be posted on Fourth Wall Productions Facebook and Youtube pages later tonight.
Shawn Gray, who acted in the short, heaped praise on classmate Baljot Bhatti for strong direction.
24/One is a mad dash by local filmmakers to write, shoot and edit a short in 24 hours. This year, the jury decided quality of submissions was such that 11, instead of ten finalists would have their work screened.
Other prizes, determined by local and visiting industry professionals:
Best editing – Century Arc
Best writing – Circle of Love, Katie Robichaud
Best cinematography – for "Todd's Turn"
Best actress – Marsha Amanova (2nd consecutive year!) from Team Awesome Video Club
Best actor – Joshua Lee Coss
Best Direction – for "Untitled" , Century Arc
Finalist short films will be posted in the coming weeks at www.edmontonfilmfest.com'
Meanwhile, the wacky crew who bring you DEDfest are bringing back this year's festival favourite for an encore showing. Chillerama!, a b-movie multi-story tribute by some top up-and-coming directors.
Here's DEDfest's Derek Clayton on what you can expect:
"This loving tribute to b-movies of the past comes courtesy of four of horror's top new directors: Adam Green (Hatchet, Frozen), Joe Lynch (Wrong Turn 2, Knights of Badassdom), Adam Rifkin (The Dark Backward, Detroit Rock City), and Tim Sullivan (2001 Maniacs). Don't miss the insanity! Don't miss the mayhem! Don't miss Chillerama, the spunkiest horror film of the year! Tickets are only $10 and are available at The Lobby DVD Shop on Whyte (10815-82 Avenue) and at the door. This event will be licensed."
Licensed grindhouse schlock? Does it get any better?