THE SHEEPDOGS: On the cover of the Rolling Stone, at Starlite Dec. 17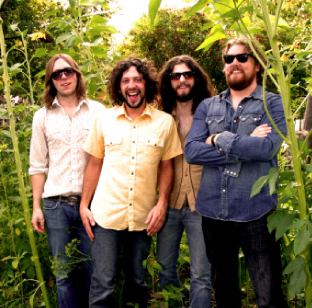 If you liked the Sheepdogs when they opened for Kings of Leon the other night, prepare to like them a second time when the Saskatoon band headlines its own show at the Starlight Room on Saturday, Dec. 17.
Tickets are a mere $20 and go on sale Friday at Ticketmaster (here).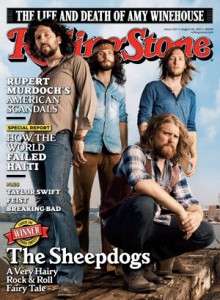 Along with the hit single "I Don't Know," The Sheepdogs earned a claim to fame being selected for the cover of the August issue of Rolling Stone magazine, winning out over 15 other indie bands from around North America – the first unsigned band to hold that honour. The band took a bit of flack for the ribbing of its hometown in the article. One band member said that Saskatoon is "big enough where you can have sex with a girl and, if you're lucky, not see her again for three weeks."
Now that's big!