Arts community guardedly optimistic about Redford administration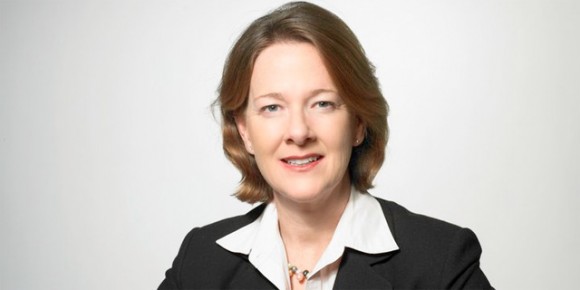 Artists, actors and art teachers believe Alberta's new premier gets it when it comes to understanding the value of arts investment, but they worry the rest of her caucus might be harder to persuade.
Alison Redford, who came from behind to take the Progressive Conservative leadership contest in the early hours of Oct. 2, promised in her arts and culture platform to increase funding for arts in the school system, as well as to provide funding for a province-wide arts summit in order to "sketch out cost-effective initiatives to facilitate growth."
Redford, a long-time human rights lawyer and international elections overseer for the UN, also told reporters when she announced the platform at a news conference in downtown Edmonton in late August that she would be open to discussing the province supplying a third of the funding for a $32 million movie studio in Calgary, which would include two sound stages, offices and editing facilities.
"What I don't want arts and culture to be anymore is a two-page policy," she said at the announcement.
Daniel Cournoyer of the Professional Artists Coalition of Edmonton says his organization is "guardedly optimistic." He notes former premier Ed Stelmach tried to make inroads in arts, but as soon as budgets became tighter, arts took a big hit. In 2010, Stelmach's government announced that the provincial contribution to the Alberta Foundation for the Arts would be cut 16 per cent, amounting to $5 million.
Five million dollars in a province with a budget like Alberta's isn't that much considering the spinoff revenue it generates, Cournoyer says. He says he believes Culture and Community Spirit Minister Lindsay Blackett tried his best to defend the foundation's fund but simply didn't have the support of cabinet.
"I think [Redford] has a good understanding of what arts do in the community. The guarded part is whether she'll be able to sell that to caucus," Cournoyer explains. "Sometimes arts aren't an easy sell to the Conservatives."
But that could be changing. Despite the arts having a lower profile than land rights, oil revenues and health care during the leadership contest, a number of candidates besides Redford also issued arts policies. Doug Horner, for instance, pledged to double the funding over the next three years for the Alberta Foundation for the Arts.
Organizations such as Save Our Fine Arts (SOFA), which promotes art instruction in schools, as well as the Alberta Association for Motion Picture and Television Unions (AAMPTU) sent the candidates letters and questionnaires asking about their positions on the arts and arts funding.
Some of the candidates replied with detailed answers and sat down for meetings with several organizations.
Tina Alford of the AAMPTU says Redford's response was the most comprehensive one her organization received when it sent letters to the three final candidates that were left after the first round of voting in September, and she says her association is also stoked about the new premier's talk of the province kicking in funding for the studios in Calgary.
Alford says the high Canadian dollar has hurt the TV and movie business in Alberta and that it could use a boost. She says she'd also like Redford to support tax break for film and TV shoots, which she says exist in other provinces which compete with Alberta.
"We're incredibly optimistic, actually. We're feeling that Alison Redford gets our industry," said Alford, speaking from Calgary.
Redford's arts platform also promises to develop a campaign to promote children's access to the arts outside of school, and to encourage philanthropists to donate to cultural endeavours with tax incentives.
Another pledge, which appears less clear, is to "ramp up funding for culture and the arts in other policy areas such as health care to grow related jobs and heighten the fields of visibility."
She says in her platform that arts and culture as an economic force is often overlooked, and she notes arts and culture-related industries were responsible for three percent of Alberta's GDP in 2006, amounting to $7.15 billion.
"They are just as important as bank balances and bottom lines and as Premier, I will give them the firm support they have lacked for so long," Redford states in her platform.
Congratulatory notes to Redford following her win were sent by a number of arts organizations, including SOFA and the Alberta College of Art and Design in Calgary.
"Her strong belief in education as well as the role of culture, art and design in our society through cultural prosperity will be an asset to all of us," effused Daniel Doz, the college's president , in a news release earlier this week.
Cournoyer says his organization likes what it's hearing from Redford, and he says there's reason for optimism that cabinet will listen to her. As the premier, he says cabinet and Treasury Board take their cues from her.
Gary Mar, who finished second to Redford, talked about this when he met with members of SOFA. According to the organization's account of the meeting, when asked about whether caucus would support the arts, he answered, "Whatever interests my boss always fascinates the hell out of me." (This could be important advice for Ted Morton. According to SOFA, he didn't respond to their questionaire at all, despite the reminder emails they sent him.)
Cournoyer adds that he also believes there's been a change in the way Albertans, including Alberta politicians, perceive art.
"It's not so airy-fairy as it once was … I think people are understanding that it's worth it," says Cournoyer.
"We feel there's a change afoot."