LitFest keeps it real life – or thereabouts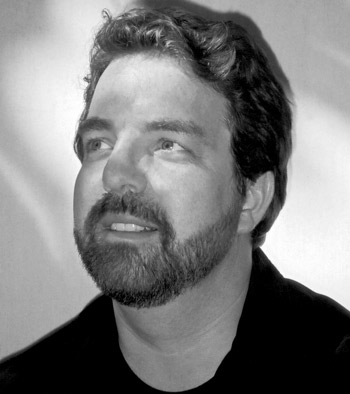 Do bad fiction authors get more respect than good non-fiction writers?
Certainly not at Edmonton's LitFest, Canada's only literary festival dedicated exclusively to non-fiction, which runs from Oct. 12-23.
Will Ferguson, who returns to LitFest and gives one of its opening presentations on Thursday, Oct. 13 at the St. Albert Public Library, says there's historically been a hierarchy of genres where fiction is always at the top. Possibly it has to do with the fact that non-fiction is such a large genre, taking in everything from travel writing and biographies to cookbooks.
Even car manuals count as non-fiction, he says.
"Maybe people think fiction is more artistic because it's all created," says the Fort Vermilion-born Ferguson, who in addition to having a slew of award-winning non-fiction books to his credit has also written two novels.
"Non-fiction at its best stands with the best of fiction. Travel writers can create characters with just a few lines," he adds. "Pierre Burton, at his best, stands at the best of historical fiction."
Ferguson is well-known for his humorous and insightful books on Canadiana, which includes "Beauty Tips From Moose Jaw: Journeys in Search of Canada" and "Why I Hate Canadians," as well as his observations of farther-flung lands, such as "A 560-mile Walk Across Northern Ireland on Sore Feet."
His latest book, "Canadian Pie," is sure to make an Edmontonian smile with his suggestion in a chapter called An Open Letter to Montreal that Calgary's hockey team should be called "The Executives." There's also a tale about how he jokingly asked a handler on a book tour to pick the blueberries out of a Tim Hortons muffin for him.
He's also a three-time Leacock Medal for Humour winner.
But non-fiction writers still lack respect in the literary world. Hunter S. Thompson really wanted to be Hemingway, and Bill Bryson will never be worshipped like Ken Kesey, who truth be told, wrote only two really good books.
It's like novelists are the movie stars and non-fiction authors are TV actors.
It's changing though. When Ferguson was on the Canada Reads book panel on CBC Radio a number of years ago, the panelists were told they were only to nominate fiction. This year it's all non-fiction.
Having a festival like LitFest is another example of the change. "I think it's overdue. Maybe literary non-fiction is getting its due," says Ferguson.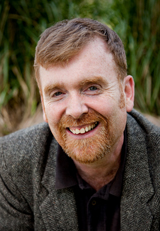 Organizers of LitFest like to place authors who've written books on similar topics on the same panel. This year for instance, Ken McGoogan, who wrote "How the Scots Invented Canada" will appear with Paul Cowan (inset), who wrote "How the Scots Created Canada," at the Edmonton Public Library's Milner Theatre on Sunday, Oct. 16 at 2 p.m.
And if a fight between two panelists over the role of Scots in Canadian culture isn't an exciting enough prospect, LitFest is even including a sampling of premium scotches at the McGoogan/Cowan event.
"If you have two novelists who've set their books in 1920s Paris, there won't be a lot of disagreement. They'll both agree to have their own domains," Ferguson says. "When you get a panel of non-fiction authors, you get a whole lot of debate."
There's also the possibility of great gossip when editor Douglas Gibson, who's worked with Alice Munro, Pierre Trudeau, Robertson Davies, Margaret Atwood and Brian Mulroney, to name a few, hosts an event called "Stories About Storytellers" on Friday, Oct. 14 at 7 at the Milner Theatre.
In addition to the Milner Theatre and the St. Albert Library, other venues include The ARTery, the Spruce Grove Public Library, and the CBC Centre Stage, where informal readings and interviews with authors will happen at noon on a number of days throughout the festival.
Tickets are available at tixonthesquare.ca and information on the events can be found at litfestalberta.org.