Disney's Beauty and the Beast coming to the Jube in January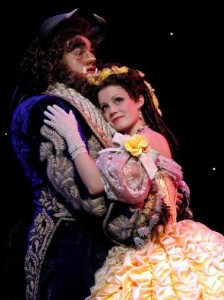 Can't go to Broadway? Then Broadway – the Great White Way, Iowa on the Hudson, name your Broadway nickname – can come to you!
The aptly named Broadway Across Canada will bring Disney's Beauty and the Beast to the Jubilee Auditorium Jan. 3-8, 2012. The smash hit musical – aren't they all – tells the tale of Belle, a young woman who succumbs to the Stockholm Syndrome in a big way in an encounter with the Beast, who naturally turns out to be a handsome prince under an evil enchantment. If the Beast can be loved as he is, the spell will be broken. Also, there's a time limit and if the Beast can't woo Belle by the time the last rose petal falls, he is doomed. Kidnapping a woman and holding her prisoner in your creepy castle is usually not a good way to get things off on the right foot, but hey, this is Disney. Cue "If I Can't Love Her," music by Alan Menken, lyrics by Tim Rice.
More than 35 million people have seen this musical since it opened in 1994. You could be next! Tickets start at $25 and go on sale Monday, Oct. 17 at Ticketmaster here.