Selena Gomez loves like a love song at Rexall Place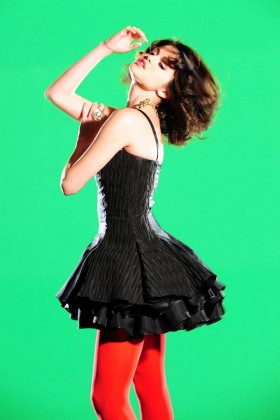 From "Who the fleck is Selena Gomez?" to a sold-out Rexall Place on Sunday, it's been a fast ride to superstardom for Justin Bieber's girlfriend.
At this rate, Justin Bieber will soon be known as "Selena Gomez's boyfriend." And let's not even discuss the inevitable duet tour or the Biebelena Theme Park in Florida, opening soon in our dreams. All the rides will be fast.
How is it possible for these perky teens jump to the front of the line? The way it usually works in the music business is that have to perfect your instrument, form a band, win fans, record your original music, write great songs, bribe the right people to make your great songs into big radio hits and/or viral YouTube videos, play the clubs, the theatres, the halls and then, finally, after years and years of paying your dues, the hockey arenas.
Selena Gomez did all that in less than two years. Mind you, the whole "win fans" step had already been taken care of by the Walt Disney Company. Discovered in a Disney talent search after a showbiz childhood, Gomez starred on Disney's "Wizards of Waverly Place," made her debut recording on Disney's Disneymania 6 and with her band the Scene put out three albums on Hollywood Records, which is owned by Disney. Being Justin Bieber's girlfriend helps, too. But even all that does not get you a sold-out show at Rexall Place. There has to be music. The music has to connect – and all it takes is one massive hit song.
It is important to examine the lyrics of "Love You Like a Love Song" carefully and seriously because millions of little girls are heeding (and constantly singing) every word. Since children are our future, it might be good to know what sort of medication time music they'll be torturing us with in the old folks homes they're going to put us.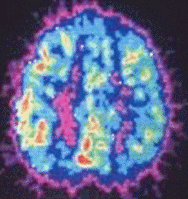 It is a known fact that the brains of small children are wired to embrace repetition. That's how they learn. Record companies and radio stations know this well and have managed to air "Love You Like a Love Song" so many times in the last few weeks that even grown-ups are left humming the thing, wondering, "Is this really a good song or have I just been brainwashed?" The tune itself is a masterpiece of repetition: "I, I love you like a love song, baby (repeat 3X) and I keep hitting re-peat-peat-peat-peat-peat-peat." And then that repeat-peat-peat-peats. Brilliant.
Selena starts the song by pointing out that all the good love songs have already been written – which is itself a love song cliché: "It's been said and done, every beautiful thought's been already sung." Further in, there's a disturbing current: "You are beautiful, like a dream come alive, incredible, a centerfold miracle" – centrefold? – and then, "You've saved my life again." It is unclear who Selena is singing about. Might it be Justin Bieber, who may or may not have once been the centrefold in Tiger Beat magazine and who has apparently saved Selena's life not once, but twice, and possibly thrice?
The rescue theme is reiterated in the second verse, addressing the object of her affections as "boy" for the first time, while noting "there's no way to describe what you do to me, you just do to me what you do." Leaving that to the imagination, she continues with the declaration she's "hypnotized" by his "destiny," which one presumes is to be doing what he does to her. We look for clarity in the bridge, where, as the beat pauses, she sings, "You stand alone, to every record I own" and that he's "music to my heart" and finally compares him to a "song that goes on and on."
Yes, TMZ's going to be watching this couple very carefully.
Mercifully, Love You Like a Love Song does eventually end, and there are more silly and/or wholesome Selena Gomez love songs where that came from. But chances are if you've heard this particular one 40 times in the last week, it's going to stick with you. That goes double for your kids.
And that's why Selena Gomez played a sold-out show at Rexall Place on Sunday.