WEEKEND MUSIC PREVIEW: In with the old, out with the new
Posted on October 14, 2011 By Michael Senchuk Music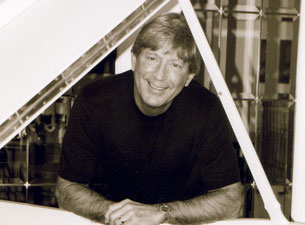 This weekend's live music calendar starts with a 63-year-old Canadian classic rocker and ends with Justin Bieber's 19-year-old girlfriend. In between, we get everything from rap to rock to music that defies description. You just have to get out there and see it.
Friday, Oct. 14
April Wine – Old school rock bands continue to make their way through Edmonton, and this weekend's aperitif is April Wine, fronted by the aforementioned 63-year-old Myles Goodwyn. Formed in 1969, the Canadian quartet, now ensconced in the Canadian Music Industry Hall Of Fame, has released more than 20 albums over its 40 years of existence. Century Casino, 7 pm, $44.95.
Sue Foley – This Ottawa native began her professional music career at the age of 16, released five albums in the 1990's and opened for such legends as B.B. King, Buddy Guy, Lucinda Williams and Tom Petty. To top it all off, her 2000 record "Back To The Blues" won a Juno for Best Blues Album. She's now touring to support her latest effort, 2010's "He Said She Said", recorded with Peter Karp, who will be joining Foley. Festival Place, 7:30 pm, $28 and up.
The Lions – The Yellowhead Brewery is quickly becoming a hot venue for live music in the city, and this weekend its hosts this Calgary rock duo, along with The Jolly Good and Democrafunk. 8 pm, $15.
Shout Out Out Out Out (above) – This Edmonton dance-rock act, arguably one of the city's most well-known musical acts, headlines "The Big Show," which will also include former Sonic 102.9 bands of the month Mass Choir, Cygnets, and Easy Love DJ's. Edmonton Event Centre, 8 pm, $20.
Hot Super Hot – A perfect way to combat the cold that's starting to fall across the city is by checking out this Edmonton quintet, whose slogan is: "You can always visit Jamaica in your mind". Blue Chair Café, 8:30 pm, $15.
Netherward – This local metal quintet features a trio of guitar instructors. DV8 Tavern, 9 pm, $8.
Saturday, Oct. 15
Young the Giant (above) – This weekend's touring buzz band is this California act, who have been getting tons of airplay on local radio. The quintet will undoubtedly drive the crowd insane when they play their hottest song to date, "My Body". Starlite Room, 8 pm, $20.
Kemo Treats – Edmonton's G-Wizard and Smoovie II Smoov will be representing the satirical-rap genre at the Haven Social Club, which may or may not include magic tricks and flamboyant costumes. Actually, it probably will. 8 pm, $10.
Liptonians – These Winnipeg natives collected a Western Canadian Music Award for their 2008 debut album, and have been a roll ever since. This time they're back supporting their newest album "Let's All March Back Into the Sea", with opening act The Zolas, a Vancouver progressive rock duo. Edmonton's Collective West will also perform. Wunderbar, 8 pm.
Tonight (Sunday, Oct. 16)
Ray Griff – This Vancouver country artist once hosted his own network television show across Canada, and in 1989 was inducted into the Canadian Country Music Hall of Fame. Century Casino, 7 pm, $59.95 dinner + show, $24.95 show only.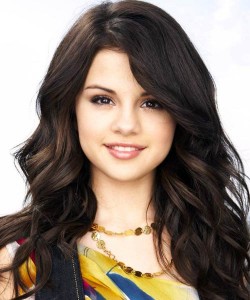 Selena Gomez and the Scene – This nineteen-year-old superstar is probably still best known for her acting, but two of the three albums she's released have both been certified gold south of the border, and she's had two singles hit platinum, including "Love You Like a Love Song." Rexall Place, 7 pm, SOLD OUT.
Socalled – This multi-instrumental Canadian rapper (also known as Josh Dolgin) is a man of many talents, having taught the accordion in London, being featured in a 2010 documentary on klezmer, making puppets  and even cartooning. Calling him a rapper may be a bit of a misnomer, for his music is an eclectic mix of many genres. Katie Moore, Mikey Maybe and AOK (Assault Of Knowledge) open. Wunderbar, 8 pm, $10.