PREVIEW: Any witch way you slice it, Screamfest is bloody fun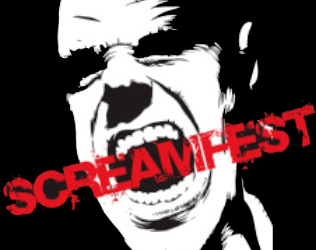 Carnivals sure aren't what they used to be.
Mind you, the last time they were a big deal,in an era before handheld electronics and the multi-channel universe, options were notably lacking. People would read more then, too, and vaudeville still packed 'em in on Friday night. Pretty much all entertainment involved substantially more effort and imagination, in equal doses.
It's then doubly gratifying when someone serves up a slice of such homespun entertainment, when a man who takes your $20 with the promise of scaring, surprising and/or amusing you manages to pull off all three. And that is how Screamfest, and other labours of love like it, can help save carnivals: with frightening competency.
Screamfest, which has a preview weekend coming up Friday through Sunday and then returns for Halloween weekend, benefits from starting as a hobby for its organizer Mike Sheppard. "We never thought of it as a full time business when we first started out," he told Gig City's Kevin Maimann last year of the 13-and-over festival. "But it took on its own legs and it grew, and our investment grew and grew, and now it's a full-time business."
And they take it seriously. Screamfest benefits from one of the great motivators when it comes to getting the most out of festival volunteers and staff: they get to perform constantly. The centrepiece of Screamfest is a series of populated haunted houses of varying themes — last year they included Nuclear Nightmare, the Bates Motel, The Insanitorium, Terror In The Big Top, and the Black Hole — where a cast of tortured souls will do their best to get your nervous then scare you witless. If you go in cynical, you can kill the mood, but even then one of your less-dickwaddy friends will jump and scream a few times, and THAT will scare you witless.
Anyway, once you're done escalating your pulse rate and pushing your rapidly aging diastolic towards the danger zone for imminent death, you can relax by goofing on the freaks. Yes, it's a good old fashioned freak show, featuring two contortionists only one of whom, thankfully, weighs 450 pounds, and a tattooed daredevil musician.
If you're still feeling particularly ghoulish — or you're simply tired of listening to old Bauhaus records, smoking pall malls, and pretending you got 80s clothes before they were cool, and now only wear them ironically — you can try some good old fashioned carny games, only with spooktastic twists, like human head mini-basketball. There are also rides, including a coffin simulator, complete with sound effects and a camera that takes pictures of your expression when two hillbillies bury you, then leave.
There are also two indoor mazes, with the maze proceeds going to the Kidney Foundation, and a range of concessions. All this, and general admission (including the five haunted houses and stage shows) is just $20.
Screamfest '11 runs for seven days, from Oct. 21-23 and from Oct. 27-31, from 7 p.m. to midnight at Northlands Hall 'A'.