Showtek braves the arduous political world of dancing, girls and Ibiza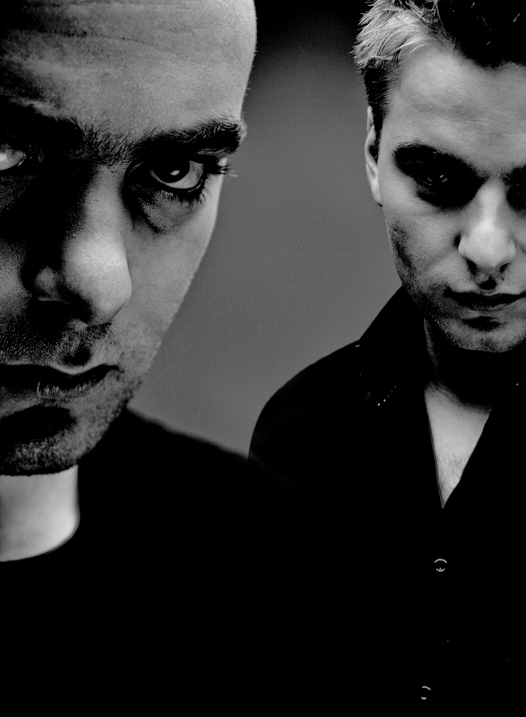 Dutch DJ duo Showtek might not always come up in conversation among names like Tiesto, Deadmau5 and Skrillex. But those who like their electronic music with a little more punch know Showtek dominates the hard dance field.
The owners of the Dutch Master Works record label, often credited with creating the "hardstyle" genre, have won multiple top honours at the Hard Dance Awards and are continue to gain traction in the mainstream.
Showtek headlined the Scream Halloween Massive at Edmonton Event Centre on Friday. Gig City caught up with the pair last month.
Q: Hey guys, how are you doing? What's the latest with Showtek?
A: Hey! Well we just finished a long studio day. It's now 7:30 and our friends are waiting for us because we planned a dinner around 7ish but as usual we are late, always work to do, so finishing this interview and heading home for the weekend. Tonight is a night off, which is cool, but we have a hectic weekend coming up! Prague, Manchester and Ibiza …
A: Showtek has dominated the Hard Dance Awards for the last four years. What sets your music apart from the competition?
It's the whole package you bring to the crowd; the music, the show, the vibe … And we pay a lot of attention to our fans, like taking pictures, autographs or replying to Facebook messages.
Q: How do you make your music appeal to a more mainstream dance crowd?
A: We have a lot of mash-ups in our shows. We play everything that we think is party music. So besides hardstyle we like other party music as well, and our taste is really diverse, from Afrojack, Sander van Doorn, Tiesto or Skrillex, you name it. We combine lots of other music as well … as long you can party to it. Don't worry, we like Katy Perry as well, but we won't play it. We're not a jukebox!
Q: Many DJs who play aggressive styles come from backgrounds in rock, punk or heavy metal. So we're interested to know what kinds of music you guys are into. What's on your Ipod?
A: Keane, U2, Coldplay, stuff like that. Besides that, we listen to radio shows from certain DJs and to be honest, if you work nine hours a day in the studio you don't want to hear music the whole day.
Q: A spoken word bit on your 2007 album Fuck the System talks about getting wasted, taking pills, spending all your money on dope and high-priced concert tickets, and wanting to be "outside" of society and the working world. Is that representative of Showtek's overall message, and is that the life you aspire to live?
A: Well not totally like that … Of course we don't want people to get fucked up on drugs, stay home and smoke weed all day and do nothing, like a lunatic.
If you are at a party and you are totally into the music, you feel these lyrics rushing through your veins and you are captured by that moment. It's all about a guy telling the world to fuck off because he wants to do what he wants to do – getting wasted, partying and enjoying life to the fullest in that moment. Maybe he doesn't want to go to work next Monday, but he will of course …
Q: I read an interview in which you said, "We love to kick against the system, storm down doors and break all barricades." In a statement like that, or in a title like Fuck the System, are you saying anything political? Would you consider yourselves politically active?
A: Dangerous question … We experienced some shit in the past that we had to fight for.
In this case it's more an individual thing … We do what we love, and sometimes we have to storm down doors to reach it, and believe us, the dance scene is a world full of politics.
Q: Electronic music festivals can get pretty wild. What is the atmosphere like at a perfect Showtek gig?
A: Very easy – if there ain't no girls there ain't no guys! So girls, lots of them.
Q: Anything else you'd like to say to your Edmonton fans?
A: Join facebook.com/showtekofficial and vote for us @ the DJMag Top 100. See you soon!