Prince comes to Rexall Place Dec. 13 – tickets on sale Friday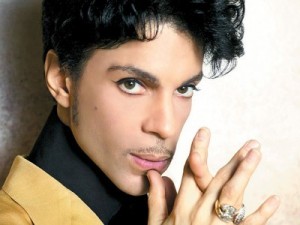 If Prince came knocking on your door, should you let him in knowing he's a Jehovah's Witness?
Of course you should. In fact, we'll convert just to get front-row seats to his show at Edmonton's Rexall Place on Tuesday, Dec. 13. Tickets range from $34 to $220 and go on sale Friday at Ticketmaster here.
Surprised? This guy is known for guerrilla tour booking, announcing rafts of tour dates with little notice as if on the spur of the moment. The Welcome 2 Canada tour – an extension of the Welcome 2 America tour, naturally – will hit every major Canadian city from Halifax to Victoria. He is touring behind his latest album, released in 2010, which you can remember because it's called 20Ten.
The 53-year-old soul star delivered a spectacular show when he was in Edmonton in 2002 – at the more intimate Jubilee Auditorium. With all his many gifts in top form, singing, guitar, piano, general amazing showmanship, it was an evening filled with sweet blues jams, devastating torch songs and much more than the maximum daily allowance of funk, helped by the monstrous Maceo Parker and his band. He's got an entirely new band on tour this time, said to include his old friend Sheila E on percussion, among other ringers who are bound to be great. His fans expect no less!
As for material, Christ, this guy has so many songs he could do a different show every night. A recent set list reveals that along with plenty of new and experimental material, he pulls out classics like Raspberry Beret, Nothing Compares 2 U and yes, even, Purple Rain. Reviews of Welcome 2 America shows have been nothing less than complete raves. Rolling Stone called it "divinely inspired madness." Expect the same North of the border.
Prince is also known for various mad tilts at corporate windmills over the years. This time he's famous for rejecting the Internet itself, not allowing any of his music to be sold online and even taking down his website. He is quoted as saying that computers and all these new-fangled contraptions "just fill your head with numbers and that can't be good for you."
Yet again – as was the case when he changed his name to an unpronounceable symbol or had the word "slave" inked on his face to protest a bad record deal – it's hard to tell if he's joking. It's not hard to tell that he's brilliant, though. Hell, let's just go ahead and call his show the best Edmonton show of 2011 before it even happens. It's about time.