Michael Jackson lives forever in Cirque du Soleil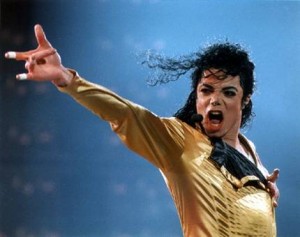 Michael Jackson and Cirque du Soleil is a match made in heaven – literally, as some people might believe, since Michael Jackson: The Immortal World Tour probably wouldn't exist if he were still alive.
Drawing more than 20,000 fans to a two night stand at Rexall Place earlier this week, the $60 million production is a lavish celebration of Jackson's vast artistic legacy, more rock concert than circus show. Rising above the gritty concerns of the Conrad Murray trial and the less pleasant details of Jackson's life, Immortal could be the Best Show He Never Gave. Tapes of rehearsals for the ambitious tour he'd been planning and stressing over – starting with 50 sold-out dates at London's O2 Arena in the summer of 2009 – were made into the concert film, This Is It, highest grossing concert documentary ever, but that was film. This is live. One imagines this is something Michael would've been proud to dream up himself – and like with everything else in his weird and tragic life, Michael is the centre of attention in death.
Featuring the work of 10 top choreographers, some of whom actually worked with Jackson back in the day, the show has pole dancing to Dangerous, acrobatics to Scream and a Cirque-ish take on the famous video for Thriller, complete with a squad of dancing ghouls. Expect lots of other eye candy and plenty of jaw-dropping aerial spectacle for which Cirque is famous, all set to the tune of songs that have been drilled into pop culture consciousness. This thing can't lose.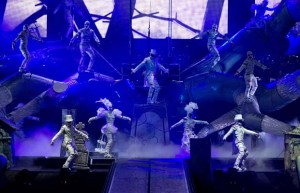 Rarely has Cirque du Soleil had such focus. The last two touring productions that came through Edmonton were rendered in that vague Cirqueular Esperanto common to all Cirque shows, titled Alegria and Dralion. Seriously, what the heck does that mean? OK, Alegria means "Jubilation" in Spanish. No help here. Dralion seems to be a cross between a lion and a dragon. No further clues were found in the shows themselves, in each case a meaningless, marvellous mish-mash of creepy clowns, goofy mimes, dangling opera singers, bizarre percussionists, extreme trapeze artists, twisted jugglers and many other undefined freaks you'd normally see at a typical street festival, with a relentless afro-samba-rock-new-age soundtrack that sounds like John Tesh meets Enya at a Gypsy wedding. The folks enjoyed what they saw, but challenge anyone to tell you what they saw and they'll probably draw a blank, beyond exclaiming, "Well, I loved the part where the Asian contortionist folded herself in half while balancing on one finger while twirling 100 feet in the air."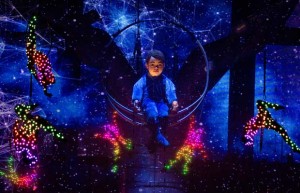 This is different. The theme here is all Michael Jackson all the time – a big enough topic yielding enough material to fill five such shows, all of them different. Jackson is bigger than ever, of course. His estate has earned roughly $500 million since his death in June 2009, according to Forbes magazine. These particular Cirque shows gross about $2.5 million per night. There are 56 dates in North America alone, so do the math. And while you're at it, and while the tour goes overseas, factor in the undisclosed millions from the permanent Michael Jackson Cirque show being prepared for the Mandalay Bay Resort & Casino in Las Vegas, to open in 2013.
Immortal indeed. Move over, Elvis.
Tickets are available online here.