SHOWS ANNOUNCED: George Thorogood May 22, Dierks Bentley Feb. 19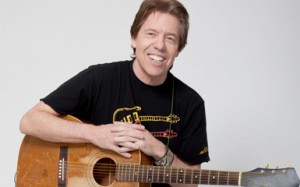 Falling into the category of Geez, Wasn't He Just Here? is George Thorogood, returning to hold court with his salty brand of rockin' blues at the Jubilee Auditorium on Tuesday May 22 – about two years to the day since he did the same thing in the same building. To the same fans, probably. This guy never gets old.
And at least he's got some new material to bring to his badassed repertoire that includes such classics as Bad to the Bone, Born to Be Bad, I Drink Alone – sense the theme. It's a new record called 2120 South Michigan Avenue. That's the Chicago address of the legendary blues label Chess Records (also immortalized by the Rolling Stones on the instrumental track of the same name on the 1964 record 12×5) – which works out because Thorogood's new record happens to be a Chess Records tribute album. What are the odds? Pretty good. It will include tracks George and his fans known and love well, songs by the likes of Sonny Boy Williamson, Willie Dixon, Howlin' Wolf and Muddy Waters, whom the Delaware Destroyer describes as the "baddest cats in the world."
Hey, takes one to known one, chum.
Tickets to the show are $35, $65 or $85 and go on sale Friday at Ticketmaster here.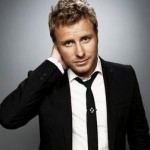 Meanwhile, here's a guy who falls under the How Did He Get So Big So Fast? category: One Dierks Bentley, who comes to the Jube on Sunday, Feb. 19. The country singer is touring behind his new album, Home, which follows up his last album Up On the Ridge, which is apparently where he came from to get home. He's got a trophy case groaning with awards and No. 1 hits, and is apparently popular with the ladies, so his fame is no stretch.
Tickets to the show are $51 or $68 and go on sale Friday at Ticketmaster.