Roger Waters brings The Wall back to Rexall Place May 28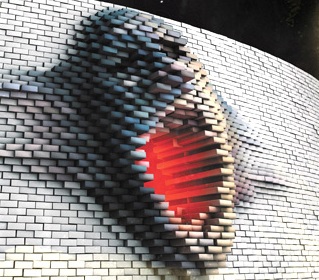 The Wall? Now THERE's a concept album that holds up.
On the heels of Roger of the Who comes news of Roger of Pink Floyd: Roger Waters, to be precise, bringing his live performance of The Wall to Rexall Place on Monday, May 28. Tickets are $45, $65, $95, $145 or $225 and go on sale Nov. 14 at Ticketmaster.
The Wall, considered one of Floyd's best and certainly most popular albums, has been a big hit for ol' Rog since he revived it for the stage two years ago, drawing 1.6 million fans around the world – and all this without fellow (more or less) original member David Gilmour. Rogers will perform the epic double album in its entirety, with full band and "state-of-the-art" production designed to elicit plenty of oohs and ahs from the crowd. Last time through, it was a good bet that most of the fans were "on something," even if it was just a general high-on-life feeling. The show will of course include Another Brick in the Wall Part 2, which turned into a massive hit from a band that didn't need hits.
How can you have any pudding if you don't eat your meat? That's the million dollar question. They had pudding AND meat. How bad could it be?