FESTIVALS: Jazz and Canadian Finals Rodeo coexist in perfect harmony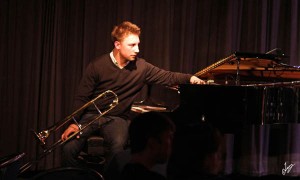 Get set for nine days of jazz as Edmonton's jazz community celebrates its jazz … and didn't we do this already?
Sure did, in June. Now we're doing it again at the Yardbird Jazz Festival. Festivals aren't just for summers in Festival City anymore. They're just more concentrated. An all-Canadian line-up of jazz stars will perform nightly at the Yardbird Suite through Nov. 12. More than 40 jazz musicians from across the country will be featured. No Yanks allowed, at least not the headliners.
It started Friday with a double bill: Pianist Michelle Grégoire and her Quintet, along with Montreal saxophonist Samuel Blais and his Quartet. The fest is now progressing with an abundance of other quartets, quintets, trios, sextets, ensembles and even a syndicate. On Saturday, Nov. 12, Edmonton's own Marty Majorowicz Syndicate (above) will be performing a jazz tribute to Radiohead. Sounds interesting. All of it does.
Information on all the acts playing the Yardbird Jazz Festival can be found here.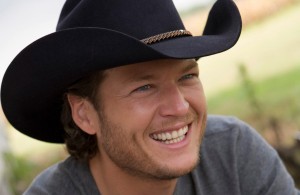 Meanwhile, there's the Canadian Finals Rodeo looming ahead – and wherever there are dangerous farm animals being teased professionally, country music can't be far away. Blake Shelton (right) is the big deal headliner at Rexall Place on Thursday, Nov. 10, in the heart of rodeo week proper. Hall H of the Edmonton Expo Centre, meanwhile, has been dubbed a country honky tonk saloon called "the Buckle," featuring acts like Chad Brownlee (Nov. 11), Emerson Drive (Nov. 12) and, among many country stars being brought in to sing the anthem at rodeo events, Alberta's own Hey Romeo, recent Group of the Year winners at the CCMAs.
The ornery livestock will be running amok nearby, of course.
All the info for CFR happenings can be found online here.
River City Roundup, sort of a festival on top of a festival, is the companion to CFR and runs various country-related events through Nov. 12. Gigs include a Barn Dance with Brett Kissell in the Mayfield Inn on Nov. 8 and an Olde Time Fair in Churchill Square on Nov. 12 at noon.
How great that Edmonton can host two such different festivals to save what would've been kind of a dead week ahead. Now there has to be a way to get jazz music at the rodeo.