WEEKEND MUSIC PREVIEW: Jack Semple at the Hilltop Pub, Leon Russell sold out
Posted on November 4, 2011 By Michael Senchuk Music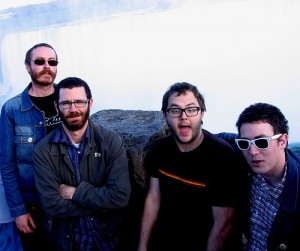 You didn't really think we'd have another weekend like the last one, did you? Still, there are some great options for live music fans this weekend, with the Chad VanGaalen and Cuff the Duke on Friday night; and a couple of gentlemen with epical long careers on Saturday – Ray Sawyer, the frontman for Dr. Hook, and Leon Russell.
Friday
GWAR – Despite yesterday's tragic news that guitarist Cory Smoot (aka Flattus Maximus) passed away, the Virginian metal gods have decided to proceed with the show. While it may be a bit subdued because of the news, the sci-fi/horror clad band always put on an amazing show. Edmonton Event Centre, 7 pm, $30.
Cuff the Duke – often categorized as alt-country, this Oshawa band just recently released its fifth album "Morning Comes". Hooded Fang opens. Haven Social Club, 8 pm, $15 advance, $18 door.
Chad VanGaalen – This Calgarian is known in indie circles throughout North America. His four albums and handful of EPs are musts for any fan of the "indie" genre. Myer Horowitz Theatre, 8 pm, $25.
Ten Second Epic – This former Sonic band of the month sweeps through town supporting its third album, "Better Off". Starlite Room, 8 pm, $16.50.
The Uncas – These Edmontonians have been having a blast playing shows since the early 2000's, with their own brand of music they like to call "whiskey twang cow punk". Jake Ian & the Haymakers and Low Flying Planes open. Pawn Shop, 8 pm, $10.
Kickupafuss – New City Legion hosts these local hard rockers, along with Em Young and The Cavalry. 8 pm, $7.
Saturday
100 Mile House – These Edmonton folk rockers play a free show Saturday afternoon at the Black Dog Freehouse. 4 pm.
Dr. Hook Featuring Ray Sawyer – The latter has continued touring the continent since the breakup of the original band, which he fronted, in 1984. He now possesses sixty gold and platinum records. Century Casino, 7 pm, $39.95.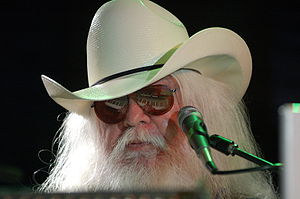 Leon Russell (right) – This legendary rocker has had a career that spans over 50 years, and has worked with legends such as Herb Alpert, Frank Sinatra, Barbra Streisand, and Bob Dylan. Most recently, he and Elton John were nominated for a 2011 Grammy Award for "If It Wasn't For Bad." Festival Place, 7:30, SOLD OUT.
Falklands (pictured above) – Apparently it's a local artist weekend, as this band, with six releases (including one full-length) since summer 2009, headlines an evening at the Yellowhead Brewery. 8 pm.
Jack Semple – This Regina native and blues maestro plays a show at the Hilltop Pub, along with comedian Tim Koslo. 9:30, $25.