AMAs pick emerging artist, give Brandt lifetime achievement award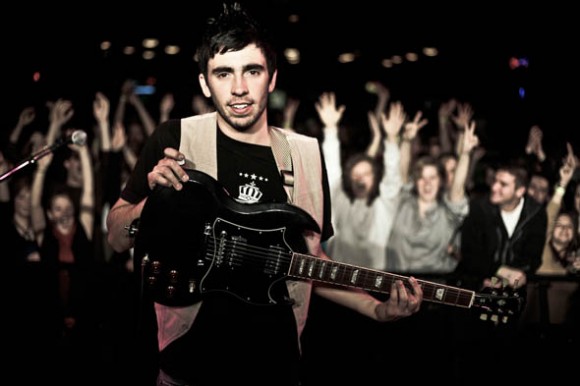 There's something to be said for ditching the idea of a "best new artist" from music competitions, and this year's revived Alberta Music Awards, handed out last night in Edmonton at the AGA, showcased why.
Y'see 2011 Emerging Artist Winner Michael Bernard Fitzgerald isn't new. He's emerging. The Calgarian has been playing live around Alberta for six years. But he's still an indie artist, his body of work continues to grow, diverge, and impress, and — like fellow nominees Colleen Brown, Michael Rault, Lindsay Ell and Karl Schwonik – the venues and scale of gigs continues to grow.
So it makes sense to support the guy (plus, his tunes are cool, see vid below) and supporting musicians is what the Alberta Music Industry Association, the group putting on the award, is about. In fact, it holds workshops all year around that hook up its members with mentors in every aspect of the industry, from songwriting, to recording, to touring.
Aside from recognizing an emerging artist, AMIA gave country star (and all around goodguy) Paul Brandt a lifetime achievement award, while former ARIA executive director and longtime local music promoter and supporter Maryanne Gibson won in the builder category.