The Devil Wears Prada loves the messengers, hates the message
Posted on November 9, 2011 By Kevin Maimann Front Slider, Music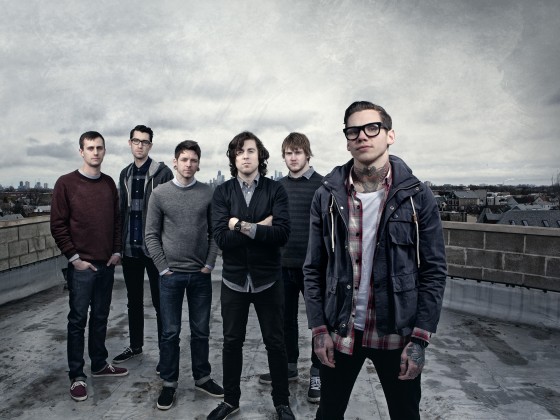 The cover of The Devil Wears Prada's latest album Dead Throne looks positively evil.
If you were to judge by the jagged upside-down skull bathed in an eerie glow, you would probably guess they're a metal band … and you'd be correct.
But you might not guess they're a Christian band.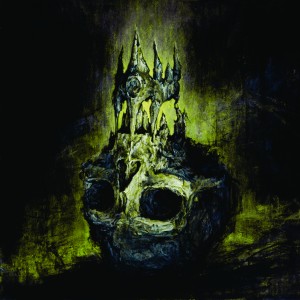 "Metal and God can go hand in hand in my opinion. There's nothing blasphemous about looking awesome, and I think that metal things look awesome," the band's lead guitarist Chris Rubey contends.
"(Artist Dan Seagrave) captured exactly what we wanted to with the album cover. We were going for sinister, evil, epic."
The Devil Wears Prada played the Edmonton Event Centre Thursday.
The Christian metalcore act has unleashed its heaviest and most cohesive album to date with Dead Throne, thanks in part to production by Killswitch Engage guitarist Adam Dutkiewicz. Singer Mike Hranica's lyrics deal with lost love and self-loathing, with an overarching theme of idolatry and unwavering faith in God.
Although many metal purists will scoff at such holiness, the Ohio band is joined in the metalcore ranks by other successful God-fearing acts like Underoath and As I Lay Dying.
"It's really, I want to say, a pretty common thing nowadays for bands to dub themselves anything – crunkcore, if you will, or even a Christian band," Rubey says. "Maybe ten years ago that would be looked at in kind of a weird light, but nowadays it's pretty widely accepted … We don't get people coming up to us and disrespecting us."
Rubey, who was raised Catholic, says he gets on just dandy with tourmates like Whitechapel, who play songs like Necrotizing and Messiahbolical that would make baby Jesus cry.
"They are pretty much the exact opposite as far as what they stand for, as far as their lyrics at least. But they're some of the nicest guys I've ever met, and it is never really a problem," Rubey says.
The sextet is working hard to earn respect in the metal scene by tightening its chops and leaving behind silly song names like "HTML Rulez DOOd" and "Big Wiggly Style." Cringe.
"When we released the first record I was 17 years old, looking up to bands like Norma Jean … and really just being fan boys of all the bands that influenced us is why were doing the goofy song titles," Rubey says.
"We're taking a more serious approach to things. We want people to see us as a metal band, not just some joke."
The Devil Wears Prada's scene cred rests largely on Rubey's shoulders.
Interestingly, he composes the vast majority of the band's music on computer programs, arranging guitar, bass and drums in their entirety before bringing the songs before the band for tweaking.
While The Devil Wears Prada might not share a bill with Immortal anytime soon, the band tries not to let its religious beliefs limit its audience.
"It's kind of ironic, the No. 1 band that we want to tour with right now would probably be Slipknot. And I wouldn't say that they have the most positive lyrical content," Rubey says.
"If we pigeonholed ourselves into only playing with certain types of bands, then the types of people that need to hear what we have to say would never hear it. That's kind of the point."