WEEKEND MUSIC PREVIEW: One long, long weekend of greatness
Posted on November 10, 2011 By Michael Senchuk Music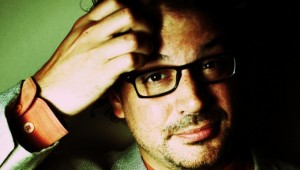 Long weekends tend to spread the good gigs out – so we bring you a special five day weekend music update.
Your lawn does't need any more mowing, it's too early to worry about Christmas lights, so get out and support live music in Edmonton! Best bets: Alex Vissa (Thursday); Peter Katz and the Barr Brothers (Friday); Honheehonhee (Monday).
Thursday
The Devil Wears Prada – This Christian metalcore band from from Dayton, Ohio is touring to support its most recent album, "Dead Throne", released in September, which hit #10 in the U.S. Edmonton Event Centre, 6 pm, $26.
Blake Shelton – This American country singer scored three top twenty country hits with his debut album "Austin" in 2001, with many more hits to come a whole host of country music awards. He performs 30 minuites to open the Canadian Finals Rodeo at Rexall Place, 7 pm.
Les McKeown's Bay City Rollers – Someone must've got rich on those songs, but it wasn't the lead singer, who's been touring  as a nostalgia act for decades. Century Casino, 8 pm $35
Alex Vissia – This local folk songstress, previously performing with her two sisters as The Plain Janes, releases her first solo album "A Lot Less Gold". Laura Swankey opens. Artery, 8 pm, $15 advance, $20 door.
Cauldron – This Toronto metal band headlines the Pawn Shop in a lineup that will also include performances from The Order Of Chaos, Villainizer and Whiskey Rose. 8 pm, $10.
Uh Oh/N.N. – Milwaukee's ultra-eclectic Uh-Oh, and one of the bands at the forefront of Edmonton's punk music scene, N.N., play the Baby Seal Club (10122 – 81 Avenue), a small venue just around the corner from the Wunderbar. Edmonton's Hangloose also performs. 8 pm.
Friday
Peter Katz/Barr Brothers – The former is touring to support his first solo record "First Of the Last To Know." The latter is an alt-folk duo from Montreal with a large and well-deserved contingent of loyal fans. Haven Social Club, 8 pm, $10 advance $12 door.
Current Swell – This reggae-roots-rock outfit from Victoria, BC headlines the Pawn Shop. 8 pm, $20.
Zero Something – The weekend's other album release party features a local alt-rock act, two of whose members are originally from Vancouver. We won't hold that against them. Basic Space and Sir Ma'am Ma'am open. New City Legion, 8 pm, $10.
Colleen Rae – This Edmonton-based country artist found herself nominated for a CCMA award with her very first album in 2006; she's continued to tour and craft critically-acclaimed music since. Casino Edmonton, 9 pm, no cover (repeats Saturday).
Saturday
Banger in the Hanger – The Rock and Roll Society of Edmonton is presenting another classic rock mini-festival, complete with local bands Boogie Patrol, The Big Rubber Band, and The Frank. Blatchford Field Air Hangar at Fort Edmonton Park, 6 pm, $25 advance $30 door.
Good Lovelies – This trio of witty country-folk songstresses headline the Arden Theatre, along with The Human Statues. 7:30, $32.
Frolics – Check out this local "sexy psycho surf" act for free at Boneyard Ale House, which has just started up as a live music venue. 8pm.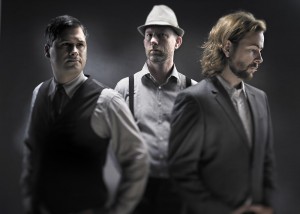 Elliott Brood – This Toronto trio (right) is touring to support their most recent effort, and hardest-hitting album to date, "Days Into Years," released in late September. One Hundred Dollars opens – the band, not the cover charge. Starlite Room, 9 pm, $20.
Sunday
Paint Movement – This quintet from Toronto recorded their debut album in an acoustically-perfect church converted into a recording studio. Doug Hoyer and Jessica Jalbert open. Wunderbar, 8 pm, $10.
Matthew Good – Fort Saskatchewan plays host to this Canadian rocker for the first of his two dates in the region (he's at the Jubilee on Tuesday the 15th). The tour is supporting his fifth solo album, "Lights Of Endangered Species, only the second of his albums that failed to hit No. 1 or 2 on the Canadian charts (it peaked No. 5). The beloved rocker has won three Juno awards, though has never officially accepted any due to political reasons. Shell Theatre-Dow Centennial Centre, 7:30, single tickets only. Ticketmaster buy link here.
Monday
Obscura – We've been missing this for a few weeks – another European death metal band. In this case, from Munich. Abysmal Dawn and Last Chance To Reason open. Pawn Shop, 7pm, $20.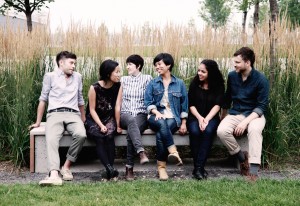 Ohbijou (right) – The fourth of the Toronto acts in town this long, long weekend is an indie pop band that seems to have hit its stride this year with the release of its third album, "Metal Meets", which has received rave reviews across the board, and won't surprise anyone if it ends up on the list for the Polaris Music Prize next year. Snowblink opens. Haven Social Club, 8 pm, $15.
The Once – Last in town for the 2011 folk festival, these Newfoundlanders are playing a series of intimate shows across the country in smaller venues supporting their newest release "Row Upon Row Of the People You Know". Their choice here in Edmonton – The Artery. 8:30, $20 advance $25 door.
Honheehonhee – When this Montreal band was last in town, they held the rapt and undistracted attention of every musician in the bar for their entire set. That should tell you all you need to know – extraordinary musicians playing precise uber-melodic indie pop. Service:Fair opens. Wunderbar, 8 pm.