INTERVIEW: There is life after suicide for Emerson Drive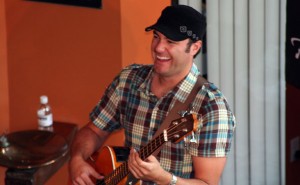 Suicide is not painless, not for friends left behind.
It's been four years since Emerson Drive's bass player Patrick Bourque took his own life, and only now can Brad Mates bring himself to talk about it so openly.
The singer was interviewed recently to promote the band's show Saturday night at the Edmonton Expo Centre as part of the Canadian Finals Rodeo. As usual, we're on the hunt for another zany TRUE TALE OF THE ROAD, but all the usual road stories pale before that one tragic, life-changing event.
The really messed up thing, Mates recalls, were the circumstances. The band had just released the song Moments, which deals with a man contemplating suicide. It went to No. 1 in June 2007. Having joined five years prior, Bourque took a leave of absence from the band, and killed himself in September. Then to add to the unthinkable, in December the song was nominated for a Grammy award.
"It was pretty screwed up," Mates says. "It was the highest of the highs and the lowest of the lows."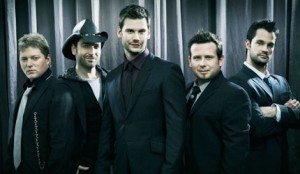 The silver lining, he goes on, was more than just how the band was able to prevail and "push forward." It's the number of Emerson Drive fans who have also been touched by suicide, the people coming out to share their stories, and hopefully be helped in doing so.
Says Mates, "There are a lot of people we've meet over the last four years who feel the lyrics in our songs, especially Moments, that really strikes a chord with them. It's nice to know that people have talked to us about it, and we've gone through it. We understand it."
Bourque wasn't with Emerson Drive during the bar band days where they were called 12 Gauge, based out of Grande Prairie and playing among the dying embers of the country bar band circuit where you could still play six nights a week and make just enough money for food and gas to get you to the next tanktown down the line. But Mates and the guys worked with Bourque for five years – the harder work, it could be argued, of a recording act as opposed to a bar band – plenty enough time to think of him as a brother, even though he'd technically left the band by the summer of 2007. That's what happens when you're "living with one another on the road and on the bus for 220 days of the year. We were really tight," Mates says. "There were no harsh feelings ever. It came to down to the whole idea of letting him figure out what he wants to do. When you're a band, you support your guys as much as you can."
Only recently have the members of Emerson Drive been able to express their feelings in song: When I See You Again, released as a single as part of Emerson Drive's greatest hits set, Decade of Drive, earlier this year. The lyrics are a tribute to their fallen bandmate: "I'll see you when the set runs out, when the song is over and the curtain falls down, I'll see you on the other side, you can show me what it's like."
Mates explains, "We didn't care if it was a even a hit or not. We just had to release it and maybe let people understand a little bit more about who we are."