Johnny Reid to belt it out at Rexall Place April 19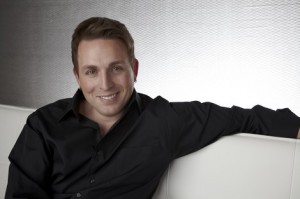 Finally Johnny Reid gets the idea.
Why do four shows in the Jube when you can do one at Rexall Place? And don't give us this guff about wanting to get "intimate" with the audience. That's four shows! Just put four times the energy into one show – hell, twice would be more than enough – and everybody's happy.
At Rexall Place on Thursday, April 19, Reid will be touring the big buildings across Canada on the "Fire It Up, Let Love Live Again Tour." Tickets are $24.50, $45.50 or $59.50 and go on sale Friday at Ticketmaster. He'll be unveiling selections from his latest record, A Place Called Love.
Considered one of the most unlikely country stars ever to rise up the ranks – Scottish descent, Canadian citizen, Nashville-groomed, turned into the Rod Stewart of country music – Reid has been a big draw since the mid-00s with his catchy romantic love ballads and inspirational gospel-rockers. Fans may remember his FOUR sold-out shows at the Jubilee Auditorium in 2010. The aces in the hole are one of the most powerful voices in country music and good looks that could cause the sort of cheatin' and hurtin' behaviour often expressed in a country song, "You Still Own Me," for example. "I can go where I wanna go, do what I wanna do, be who I wanna be, but baby you still own me."
Sing it, Johnny.