WHO NAMED THE WAIF: Feist and the marketing of music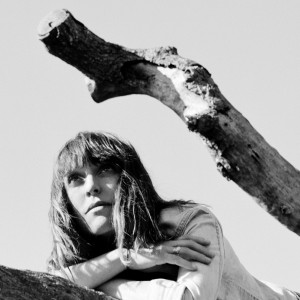 After a hot summer of hot pop divas, a wave of winter waifs is upon us. Define waif? These are not rocker girls, nor pure folk singers. There are the kind of female singers whose poppy yet genre-bending songs do not generally contain references to alcohol consumption, explicit sexual acts or pleas for the DJ to turn it up.
In other words, these chicks would be right at home at Lilith Fair.
Last and most famous of the precious, sensitive, single-named female singers coming to Edmonton this week is Feist, at the Jubilee Auditorium on Sunday. This former member of the Broken Social Scene collective, like Moby, owes most, if not all, of her success to "selling out," and let's not say that like it's a bad thing, OK? It is definitely one way to bring your music to the masses. But at what cost? Remember that Moby licensed EVERY ONE of the tracks on his album Play for commercial use and where is he now, huh? Exactly. Still rich.
Feist did it once – but that was plenty. She took a great big bag of cash from the Apple corporation to use her song 1234 in a massive advertising campaign for the iPod Nano – and now few people can think of the words "1,2,3,4, tell me that you love me more" without getting product placement in the brain wondering where the hell you could've put that obsolete little thing the kids made such a fuss over just a few short years ago. Could've been worse. Could've been Windows 7.
Feist wound up taking a break from the mayhem of major recording act-ery, as the suddenly famous tend to do, returning recently with her fifth long-playing record, Metals. Tickets to Sunday's show are on sale at Ticketmaster here.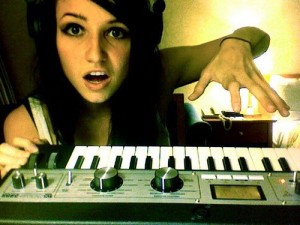 Meanwhile, lots of local fans are looking forward to a young Canadian woman whose name is Lights, performing Thursday at the Edmonton Event Centre. Unlike Feist, who just dropped her first name Leslie, Valerie Anne Poxleitner shed her entire given name – understandable – to adopt her unusual handle. Talk about branding. Now all sources of illumination, including the sun, must pay her royalties.
Just kidding! It was an Old Navy commercial. Anyway, the deal with Lights is that she did everything herself – writing, vocals, instrumentation, production, everything, on a six-track EP in 2009 that wowed the Canadian musical establishment so much they gave her a Juno award for Best New Artist. Critics call Lights an "electro-pop" artist, also understandable with a general sound, sweet voice and image that puts her close to the hot summer hot pop diva category. Not to put too fine a point on it, but Lights is hot. Her lyrics belie deeper feelings, however: confessional, introspective, personal, surreal, sometimes downright weird – especially unbelievable lines like this: "How come you love me when I am ugly, guess I can only hope."
Also consider the company she keeps: Lights used to play in a metal band called Shovelface, is going to get married to a guy in a metal band (Beau Bokan of Blessthefall), loves tattoos and cartoons and currently works with people like Shad the rapper and electro-pop duo Holy Fuck. It doesn't sound like she'll be going on tour with Rihanna any time soon.
Buy tickets to Lights here.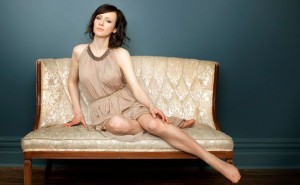 When searching for a trend in popular culture, it's easier to come up with the theme first and then search for evidence to support it. These sort of essays always work best when there's three examples – and it happens that there's a third waifish singer performing in Edmonton this week. Sarah Slean plays the Myer Horowitz Theatre on Wednesday night. This smart and sensitive piano balladeer makes smart and sensitive music that might fall into the "adult alternative" category if you have to put her anywhere. Or call her Canada's Tori Amos. Slean is exactly the sort of artist who would've fit perfectly on Lilith Fair – which may be the reason she didn't do it, even going so far as to call the idea of grouping of music by gender "stupid." She has, however, appeared on various "Women and Songs" compilations, and – like Feist, like Lights – has licensed her music for commercial use. Hey, even waifs have to make a living.
Tickets to Sarah Slean are available online here.