ARTY PARTY: AGA Refinery a Monster ball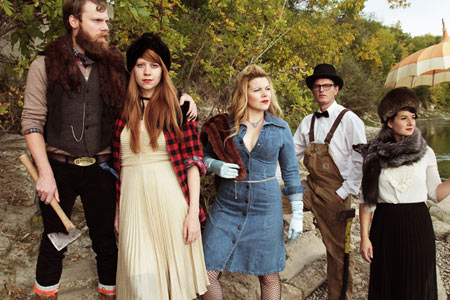 Anything living "Up North" is tougher, stronger, larger, hairier and able to drink more than their Southern counterparts. It's survival of the fittest in the harshest realm on Earth.
Edmonton "is already halfway there," says local artist Fish Griwkowsky, who was tasked to convey the "Up North" spirit in the Art Gallery of Alberta's Refinery Party on Saturday. Themed after the AGA's exhibit of circumpolar artists, this is an arty-party "happening" for art lovers and people who don't know they're art lovers alike. Attractions included interactive new displays, music by noted local DJs and a performance by the Capital City Burlesque that will made a reference to beavers. Attire: "lumberjack formal." Participation is encouraged. YOU are part of the art on display this night.
"This thing is meant to be photographed," Fish says. "In galleries, quite often they have a no photography rule. That's because of copyright and various bullshit. This one specifically you're meant to photograph and interact with it, because you're going to be in costume, too."
The AGA's Refinery parties are modelled loosely after Andy Warhol's famous Factory parties, and this one in particular on the fact that Edmonton is about 2,000 miles from and 20 degrees colder than New York City – and yet our art scene is thriving. The dichotomy between burly explorers and sensitive artists is one theme here.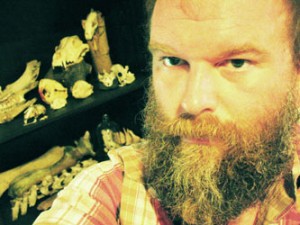 Another is monsters. Fish asked himself and then answered the burning question: "What is the North, really? I think we all have this yearning for nature. We're the most populous Northernmost city on the planet. We always want to get outside and play in the snow and go into the forest. But it's funny because the North is totally terrifying, so I thought about fear and terror and death and Jack London. I thought about personifying these fears with monsters."
Partygoers are invited to be part of "Explorers of the North and the Monsters Who Killed Them." Plywood cutouts designed Josh Holinaty and Smokey Johnson have holes you can put your heads through, in one case the severed head in the hand of some arctic barbarian. The setting is like a "satire of mall Santas," says Fish. Drawings by Tim Rechner will be projected on the ceiling for a "insectile" Northern lights effect, while on the walls, murals by Dara Humniski (Fish's wife) will be officially unveiled. There will be a display called "Wildlings" – and in 3D, too. Glasses will be available at the door.
The fact that this event has sold out in record time is more evidence that, hey, Edmonton may be halfway to the frozen, terrifying North, but it really does have a happening arts scene.
"Yes, things are super happening in that department," says Fish. "I know the city and all those mayor's think tanks will ultimately try to take credit for the explosion of art in Edmonton, though. It's total bullshit. There's a revolution going on and it's coming from the ground up."