WHO NAMED THE BAND: Bruce Conte gladly wears Tower of Power albatross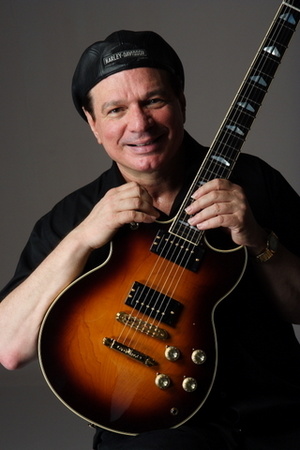 There will be no horns on Bruce Conte's stage – nor will he be playing any Tower of Power songs.
Wait a minute – what?!
Yes. Truth in advertising. He's moved on. He played Friday at Festival Place.
The original guitar player on What Is Hip? and all those other great songs points out that he hasn't played with Tower of Power for 28 years, save for a brief reunion in 2006. And yet Conte is compelled to advertise his solo appearances thus: "Bruce Conte of Tower of Power."
So we come to another angle in the ongoing study we like to call WHO NAMED THE BAND – the nomenclatural burden of going solo. At what point does the solo act become more famous than the band that spawned it? It's happened numerous times, from Tom Cochrane (who doesn't need to say "of Red Rider") to Ricky Martin (who might prefer if people forgot Menudo). But if it doesn't, how long does said solo act have to have that damned albatross around his or her neck for all time? Actually, Conte doesn't mind it a bit.
"That's a blessing," he says. "I'm on a bunch of recordings that will always be out there."
In other words, he was part of music that will become more famous than its creators. As it applies to human beings, the big dilemma with fame, says Conte, is "between being famous and how much money you make." He laughs at this remark. And so we get legions of what critic Joe Queenan has called "the working famous," who still have to hustle for every buck they get. Conte lives cheaply and happily in the Philippines, so he's not too worried, makes records and tours when he needs to while still being able to have a life – something he couldn't have touring 180 nights a year with Tower of Power. Also, "They're just playing the hits," Conte complains. "It's not the creative atmosphere it used to be."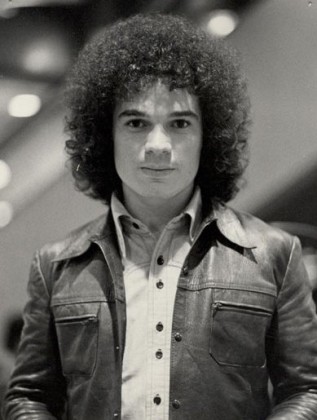 The guitarist – one of the few in the world who can be identified by a single note (the one in What is Hip, specifically) – has also toured with his buddy Al McKay in the Earth Wind and Fire Experience. That last word is a legally required part of the name. What happens to the rest of the band left behind when the singer goes solo? What happens when there's a dispute over who owns the name? Conte says McKay and the Earth Wind and Fire Experience used to play Europe at least 20 times a year because "that was the only place he wouldn't get hassled" by the "other" Earth Wind and Fire, the one run by Maurice White.
Conte, who's also released teaching DVDs in addition to five solo records, does musical seminars where he stresses the importance of owning one's own name.
"The classic example of that is the Spencer Davis Group," he says. "Spencer Davis was just a rhythm guitar player who happened to have Steve Winwood in his band at the time and had a couple of hits. He has made an entire career off those two hits and worked at a fairly decent level ever since, because he owns the name of the group."
The plus side of going solo, of course, is that there will never be any dispute.
Says Conte, "You push your own name, at least it's you. You already own your own name."
Bruce Conte, Festival Place, Tower of Power, Who Named the Band, concerts, Edmonton, Sherwood Park