Lady Antebellum to Own the Night at Rexall March 27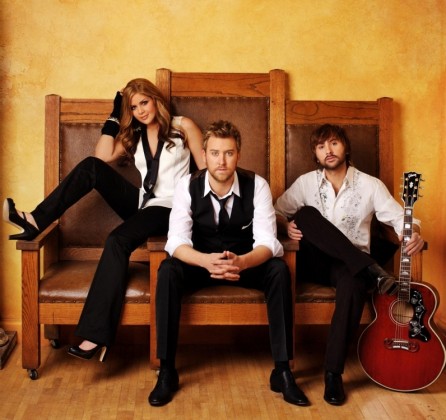 The South lost, didn't it?
Maybe not. A little country group calling itself Lady Antebellum – its last name usually used as a reference to pre-Civil War southern U.S. during the era of slavery – is taking the world by storm. The Grammy-winning band will play Rexall Place on March 17 as part of its "Own the Night 2012 World Tour." Opening will be Darius Rucker, former Hootie and the Blowfish singer gone country, and the husband-and-wife team Thompson Square.
Tickets are $29, $49, $69.50 or $89.50 and go on sale Dec. 5 at Ticketmaster.
The Nashvillean group is touring behind its latest album, Own the Night, which hit No. 1 last month – that's No. 1 across the board, not just on the country charts – yielding the hits "Just a Kiss" and "We Owned The Night."
Lady Antebellum was last seen in Edmonton in 2009, opening for Keith Urban. A short set of slick romantic pop songs was capped off by versions of Hurts So Good and Boys of Summer – just in case you don't think that modern country music is inspired by the '80s. At least they're up front about it.