WEEKEND MUSIC PREVIEW: Kyuss lives! Old school rules!
Posted on November 25, 2011 By Michael Senchuk Music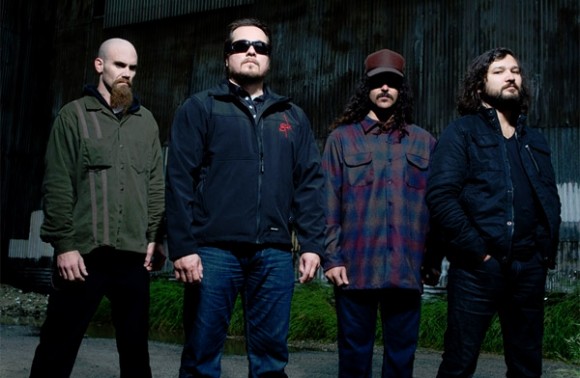 One of the last weekends of live gigs before the Christmas lull features two old-school rock bands every night of the weekend – as well as some eclectic bands from Western Canada. Enjoy.
Friday
Prism – How far back can Century Casino go to find old-school rock bands that are still touring? This band, originally out of Vancouver, might win the prize, with their first album being released in 1977 (they also won a Juno award for Group of the Year in 1981, by the way). 7 pm, $29.95.
Five Alarm Funk – Vancouver's funk-reggae band, whose ensemble may hit double digits for this show, know how to throw a party. Expect an assault upon your senses that you won't soon forget. Dow Centennial Centre (Fort Saskatchewan), 7:30, $29.50.
Gordon Lightfoot – This Country-folk crooner has been recording music and tantalizing audiences since 1966! Jubilee Auditorium, 8 pm, $65. Tickets here.
Ox/Forest City Lovers – In one of its two shows this weekend that features at least two bands that could headline their own show, the Haven Social Club features Sudbury's alt-country-folk trio, and an indie pop band from Toronto, respectively. Other performers include The Turning Away and Daniel Huscroft, 8 pm, $12.
Tanner Gordon and the Unfortunates – The monthly showcase for Sonic 102.9's band of the month features this local act; Stone Iris, The Switchmen and Big City Supreme open. Pawn Shop, 8 pm, $5.
N.N. – These Edmonton punksters are it again, this time headlining a show at New City Legion. Gorgon Horde, Lost Cat, and one of the fastest rising bands in the city, Pizzarhea, open. 8 pm, $10.
Morgan Page – Part of the In the Air tour, with Bass Kleph and David Stone. Empire Ballroom, 9 pm, $20.
Saturday
Harlequin – These Canadian rockers, originally from Winnipeg, released their first album in 1979, releasing a total of just four albums before disbanding in 1986, only to reunite in 2007. Frontman George Belanger is the original member left. Century Casino, 7 pm, $29.95.
Thea Neumann – This local blues-jazz songstress can scat with the best of 'em, as proven in her recent release "Lady and the Tramps." Festival Place, 7:30 pm, $18.
Back Porch Swing – What weekend would be complete without a release party. Check out these locals and their "cowjazz." The Artery, 7:30 pm, $20.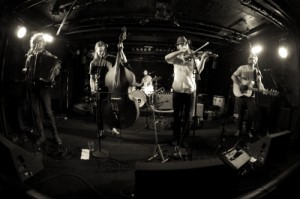 Tequila Mockingbird Orchestra (right)/ Slow Down Molasses – The former, a Victoria-based folk/R&B band with three albums to their credit, and the latter, yet another incredible Saskatchewan buzz band specializing in party-folk, meet in the middle and Edmonton music fans are the clear winner. Doug Hoyer also performs. Haven Social Club, 8 pm, $10.
Oh Messy Life – Local promoter Clean Up Your Act is hosting this party to celebrate its 100th show. Besides the aforementioned pop-punksters, Suicidal Cop, Throwaways, and Slates will also perform. Wunderbar, 11:30, $10.
Sunday
Kyuss Live (top picture) – Another reunion tour hits Edmonton, with half of the original members of Kyuss (John Garcia and Brant Bjork) performing songs from the band's past – though they may sprinkle in some newer material, as there is a planned new album for 2012. This show has been moved to the Starlite Room (from the Edmonton Event Centre). 7 pm, $29.50.
Living With Lions – This Vancouver punk band will headline the Pawn Shop on Sunday night, along with Greater Than Giants, Randy Graves, The Freshman Years and Strong Hearts. 8 pm, $10.
(Check out Michael Senchuk's blog: New Music Michael.)