B.B. King, a real bluesman, returns to Edmonton May 14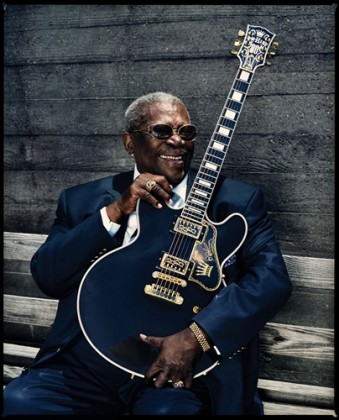 There are few guitarists who can be identified by one note and B.B. King is one of them – and he only plays one note!
Ha! Just kidding. He plays three. The point being that the blues legend is a master of understatement. He's 86! Wouldn't you be? No need to show off anymore.
And yet the man is still a touring machine, coming back yet again with a fresh load of lonesome electric blues to the Jubilee Auditorium on Monday, May 14. Tickets are $82 to $118 and go on sale Saturday.
We could sit here and list B.B.'s amazing accomplishments, pad out our space with details about his 15 Grammy awards, his place in both the Rock and Roll Hall of Fame and the Blues Hall of Fame and the number of records he's made or the staggering number of shows he plays every year even at the age of 86, a tally that would put some rockers half his age to shame – and we did do just that. Beyond lists and awards, B.B. is a real bluesman through and through and the only way to truly bring the blues to the people is to do it live. Plus he makes pretty good money doing it, as you can see from the ticket prices above. Is he worth it? Sure he is. This might be the last time we can see him. Then again, that's the same thing they said last time.