Dwight Yoakam to cool up the River Cree Casino Feb. 4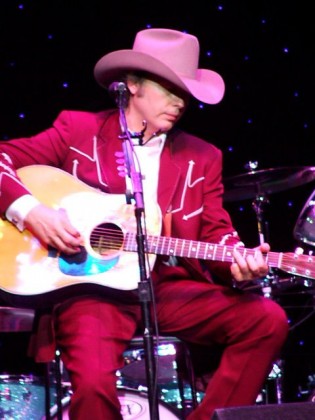 There is hot country and there is cool country – and Dwight Yoakam is definitely the latter.
Still walkin' that line between too cool for his own good and not hot enough to become the next Garth Brooks, Yoakam brings his high and lonesome cosmic California country sound to the River Cree Casino on Saturday, Feb. 4 – hat cocked down, bull fiddle in full swing, gui-tar a strummin', legs akimbo, takin' it to Bakersfield! Tickets go on sale Wednesday, Dec. 7 at the River Cree.
One of several singers who turned out to be great actors – a trend that does not go as smoothly in the other direction – Yoakam, in addition to lots of Western swing that digs all the way back to his debut album "Guitars, Cadillacs, Etc., Etc.," will unveil new material from a forthcoming album. Not much info on it yet, but it is said he has been working with Beck on a couple of tracks. Once a maverick, always a maverick. What's next, a duet with Lady Gaga?
Oh, right, it's been done already.